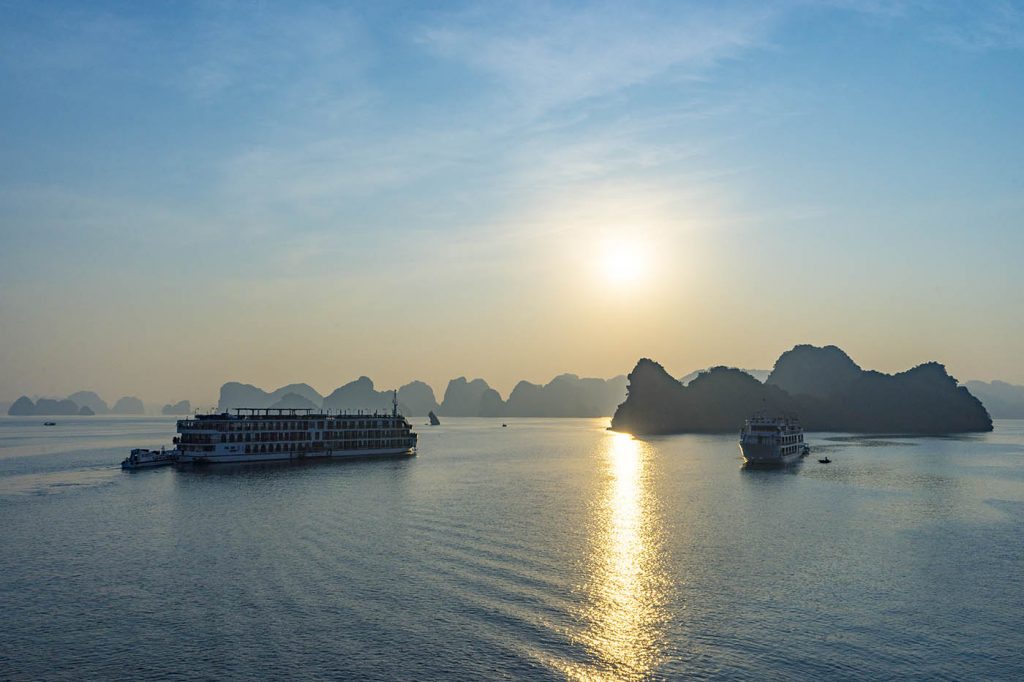 Halong Bay is one of Vietnam's most stunning attrations – there is no way to describe Halong Bay other than as purely breathtaking. As a UNESCO World Heritage Site and natural wonder of the world, the bay features thousands of limestone islands and cliffs emerging from the turquoise sea.
Halong Bay sits off Vietnam's northeastern coast, 165km from the capital, Hanoi, and it has incredibly serene emerald waters that are home to multiple small limestone islands covered by rainforest. It is a popular spot for boat tours, both day trips and overnight cruises, cave exploration, booze cruises, and kayaking and no trip to Vietnam would be complete without visiting it.
The name translates into "where the dragon descends", and according to the local legend, the bay's islands were formed when a dragon charged from the mountains towards to the coast, its tail carving out valleys and crevasses, until the dragon hit the water, flooding the area and leaving nothing but the peaks visible.
Halong Bay is understandably popular, but if you want to come here alone without other tourists, be sure to book our private charter boat to sail where you want, cruising on your own itinerary deep into the bay, exploring the caves and grottoes, heading over to Bai Tu Long Bay and Lan Ha Bay, trekking in Cat Ba National Park, rock climbing, kayaking, and watching some of the most amazing sunsets that you'll ever set eyes on.