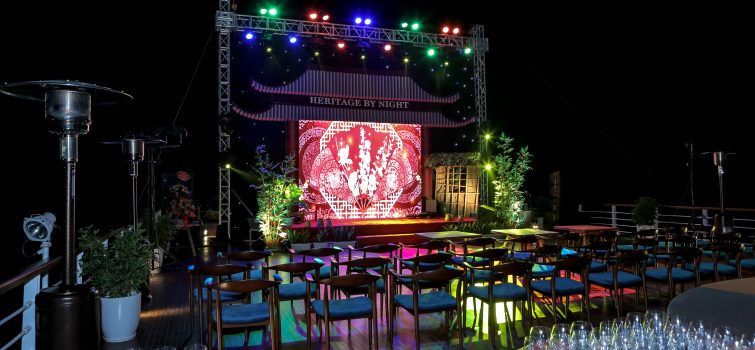 After one month of coming on stream, Heritage Cruises Binh Chuan has received a wide range of positive feedbacks from the guests due to a series of lavish amenities and services as well as authentic experiences that definitely bring the distinction to them. 
The grand opening ceremony of Heritage Cruises Binh Chuan took place on board from 14th to 16th December 2019, with a distinctive concept called "Touching the heritage". This special event caught the attention of many VIP guests, representatives from lots of travel agents both domestic and international markets and hotels as well as media agents.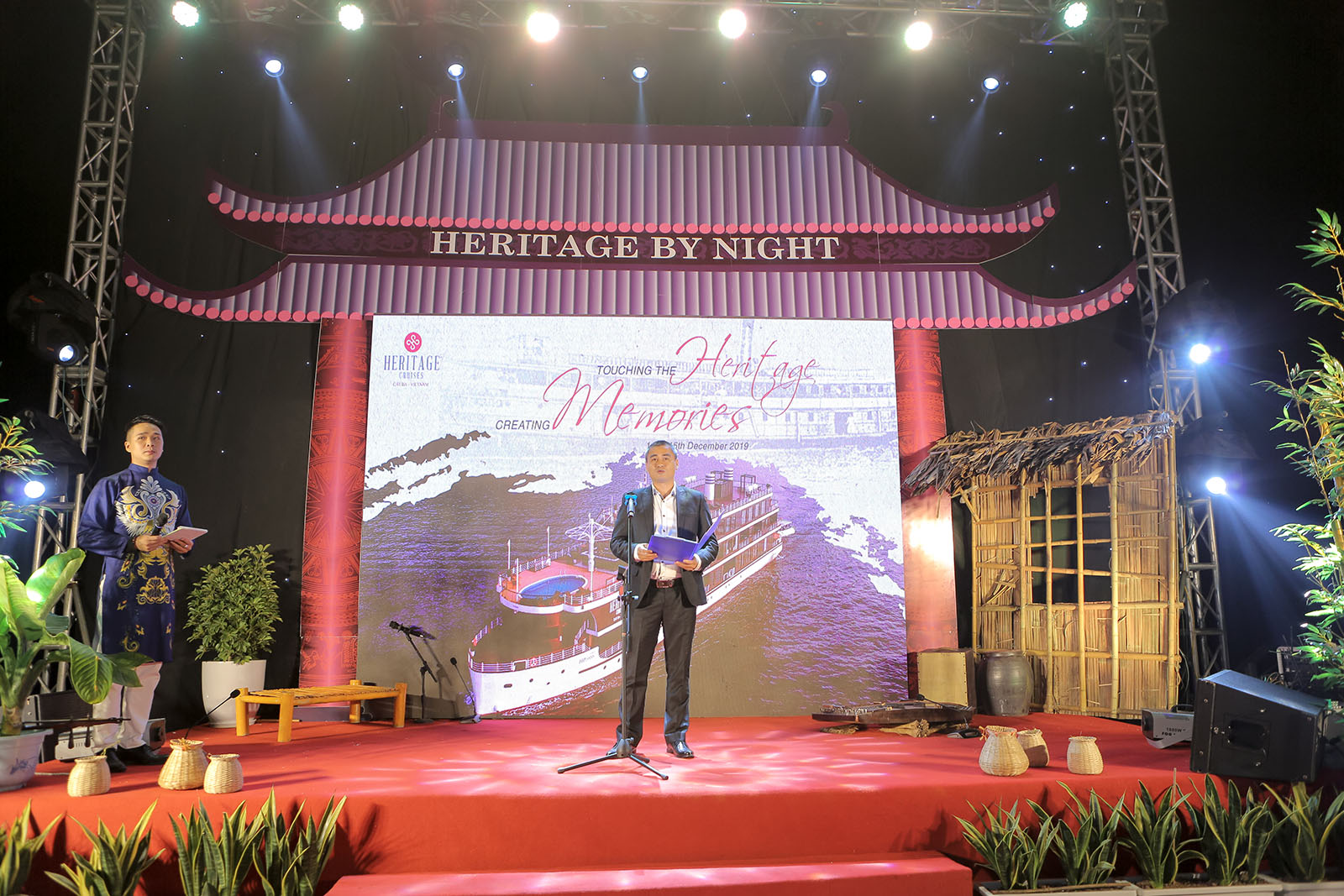 At the launching ceremony, Mr. Pham Manh Ha, President of Lux Group and Founder of Heritage Cruises said that "both domestic and foreign tourists always care much about experiences on the cruise ship when discovering Halong Bay in general and Lan Ha Bay in particular. On Heritage Cruises, we promise to bring our guests not only 5-star luxury accommodation but also a chance to immerse in cultural, artistic and historic spaces of Vietnam in the early 20th century. Besides, Heritage Cruises, which is the first boutique cruise operating in Lan Ha Bay, equipped with a waste treatment system to avoid littering and disposing directly to the ocean and protect the natural environment during the journey with Heritage Cruises".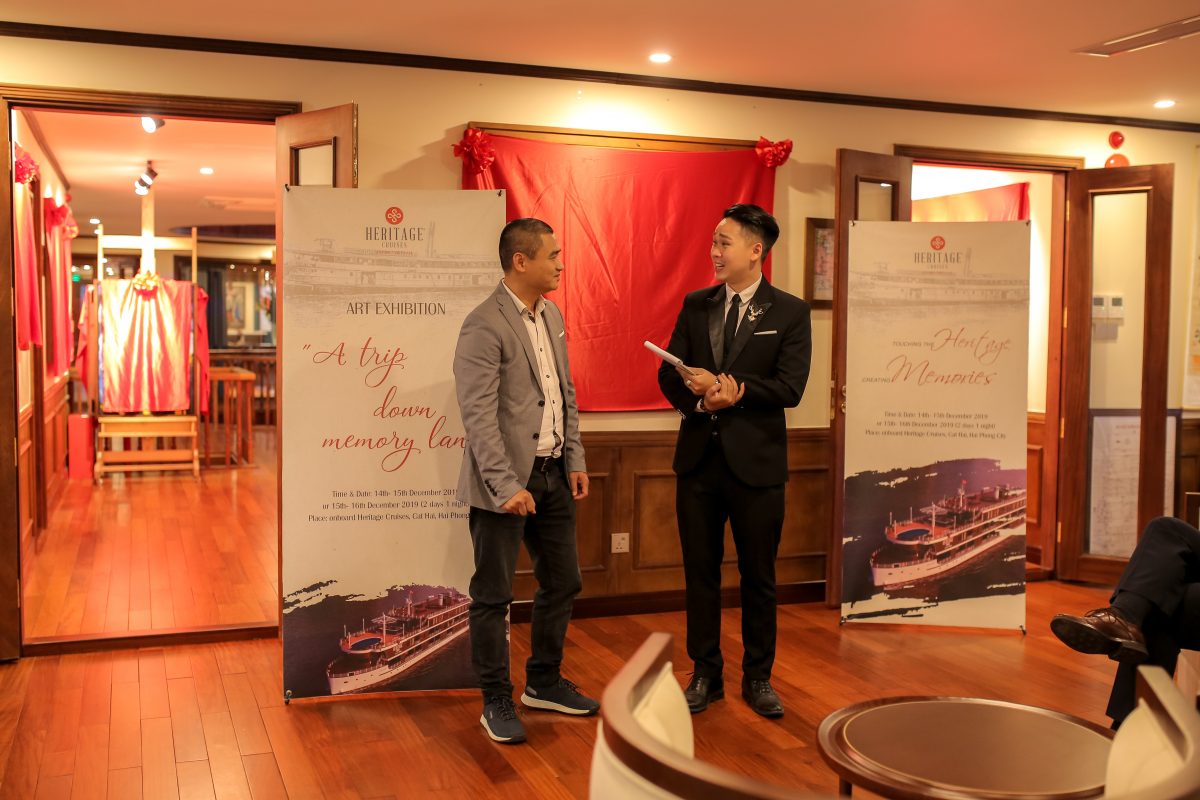 Heritage Cruises combines classic elegance with comfort, focusing on our country's history, art, and gastronomy. With 20 luxurious suites with picture windows offering ocean views, Heritage Cruises also delights the guests in sumptuous amenities and services to serve the guests for relaxing and relishing which includes two restaurants featured in distinctive concepts and styles of Indochine and Tonkin, spa, a heated swimming pool, mini gym, outdoor & indoor lounge, pool bar, art gallery, and many facilities, activities, and excursions. It is true that Heritage Cruises is the first cruise ship to bring the 4 days 3 nights voyage, along with 1, 2 or 3 nights journey.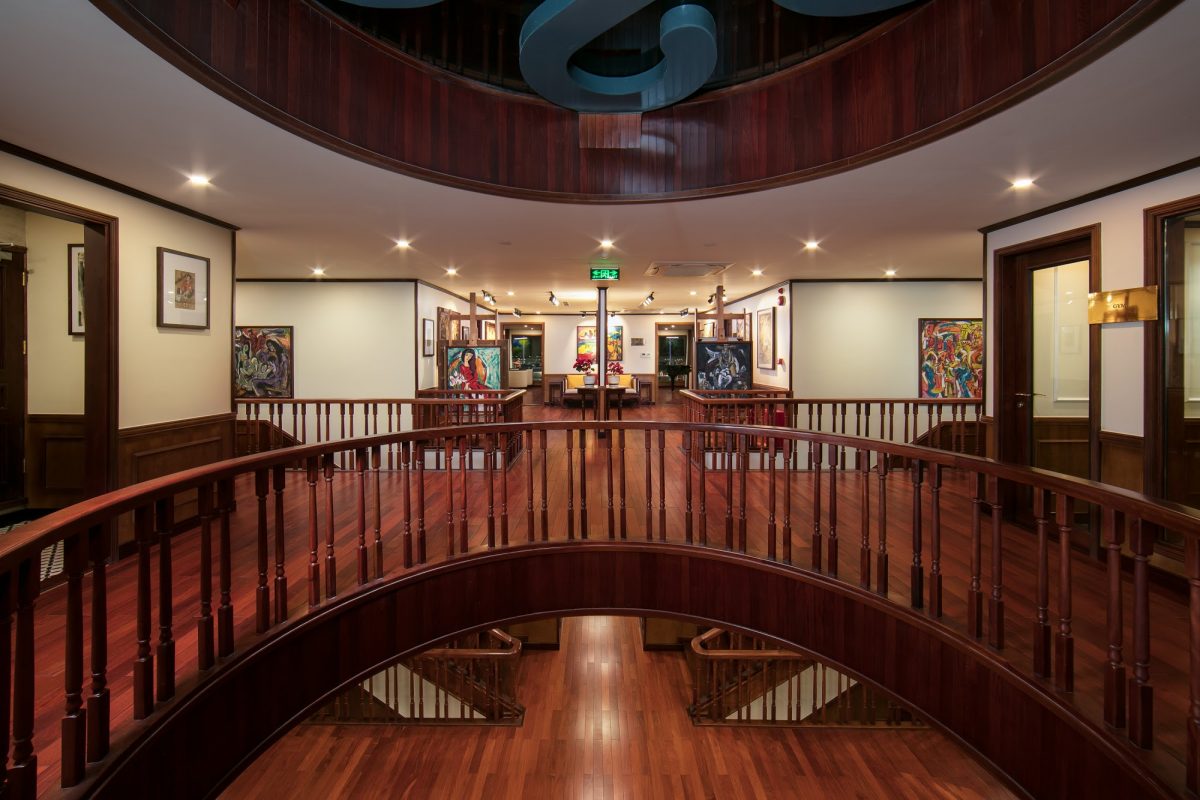 Furthermore, Heritage Cruises is famous for the art gallery, which consists of more than 100 paintings of a well-known artist, Pham Luc who is considered as the Picasso of Vietnam. Therefore, the cruise ship is expected to bring a unique and authentic experience for the guests.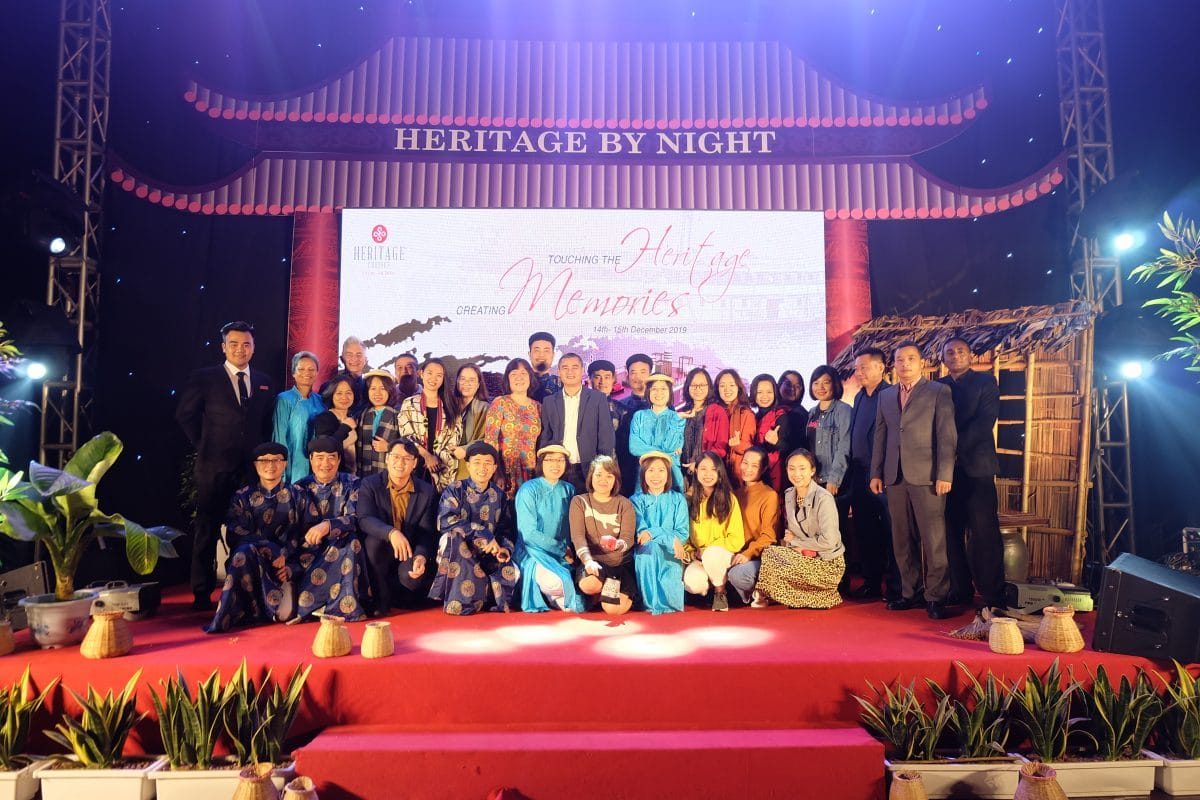 According to Mr. Pham Ha, the launching ceremony is not only an introduction of new branding but also brings different experiences, named "A trip down memory lane" on Heritage Cruises. It can be said that this event made a great impression on attendees' minds, especially the Show "Heritage By Night" performed by lots of artisans, which carries traditional cultures of Vietnam.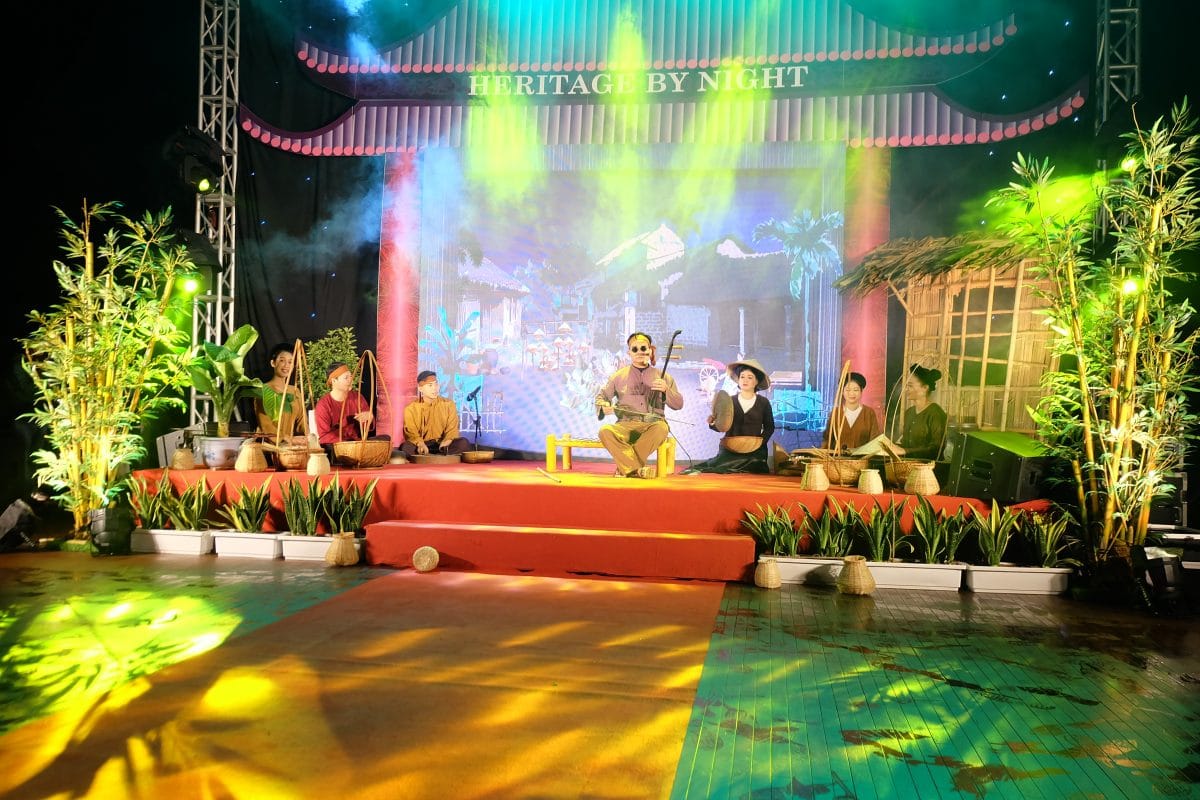 The Show "Heritage By Night" is the combination of different Vietnamese traditional performing arts and customary instruments, which allows the guest to go back onto and immerse in the cultural and artful values of Vietnam. The show presents the spirits "Touching the heritage" that Heritage Cruises' team would like to convey during the event.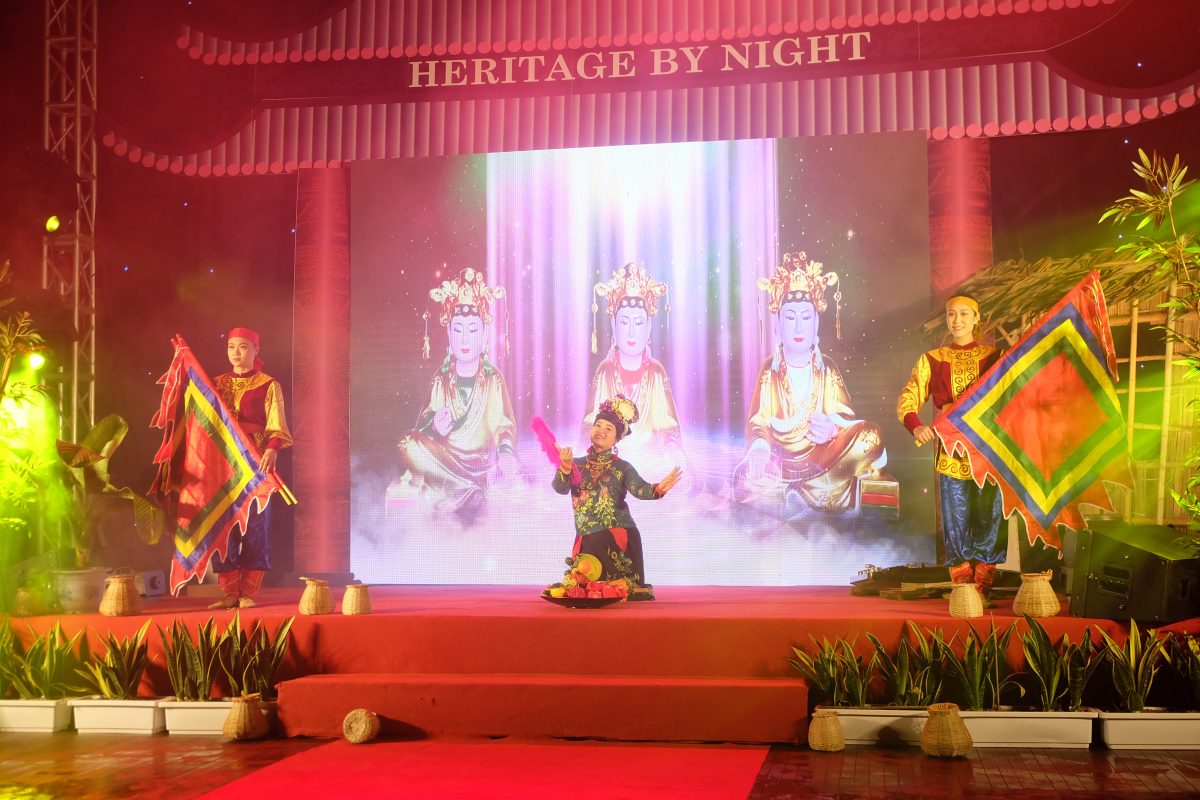 As scheduled, after the grand opening ceremony on Heritage Cruises, the Launching Party is going to organize in January 2020 in Ho Chi Minh City.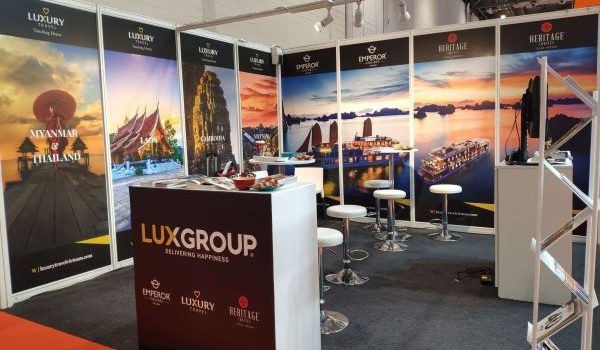 Heritage Cruises, a member of Lux Group as well as other attendants are looking forward to the largest event of the tourism and hospitality industry to be held on 4th – 6th November 2019 in London. Our Lux Cruises are obviously seen that World Trade Market (WTM) London is a not just a trade fair that introduces tourism products and services in the global market but is a precious business opportunity for enhancing the relationships and partnerships and staying connections amongst tourism organizers and partners.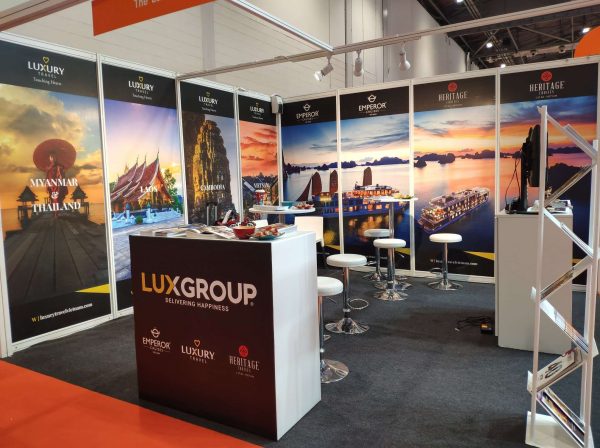 Heritage Cruises – Vietnam's first boutique cruise in the Gulf of Tonkin and the Red River, a member of the Lux Group, will participate in WTM London 2019. The founder as well as the owner of Heritage Cruises, Mr. Pham Ha, Director of Sales and Marketing of Luxury Travel, a member of Lux Group Mr. Thang Phan and Director of Sales of Heritage Cruises Mrs. Giang Do will be participating in WTM London at Stand AS880 with the main focus towards "Experiencing our masterpiece in the natural wonders". With the high expectation to present the cruising services and stay connections amongst business alliances, Mr. Pham Ha stated that WTM London was always the most essential business event for the global tourism industry to introduce new tourism products and services and enhance the business alliances and corporations with existing and new companies. He continued that this was a precious chance for enterprises to expand their brand awareness and high-end travel services to various audiences in more effective ways. So WTM 2019 will become a great opportunity to introduce luxury cruising services in Vietnam.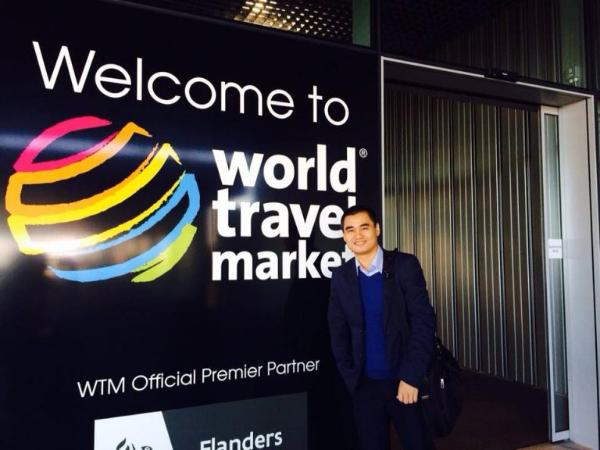 Mr. Pham Ha said that boutique cruises were similar to boutique hotels that offer intimate ambiance and elegance. It's obvious that Heritage Cruises and Emperor Cruises are distinguished them from other cruise lines by the accommodation sets, customized services, and a real story or a historical person to narrate. 
 At WTM London 2019, Heritage Cruises will be introduced with the culture-related concepts and design aiming to bring the heritage alive. In fact, Heritage Cruises is the third cruise of Lux Group and the first 5-star boutique cruise ship featured in floating art gallery, 20 luxurious suites, two restaurants with distinctive concepts, four seasons swimming pool, wine cellar and other lavish facilities and amenities in the Gulf of Tonkin, Vietnam. The cruise mainly focuses on Vietnam's history, gastronomy, and culture, especially in Northern Vietnam. 
 The Lux Cruises will be present at WTM London from November 4th – 6th, 2019 to introduce lavish and luxurious cruising services in Halong Bay and Lan Ha Bay, Cat Ba Archipelago and seek for strategic business partnerships with the UK as well as European markets.