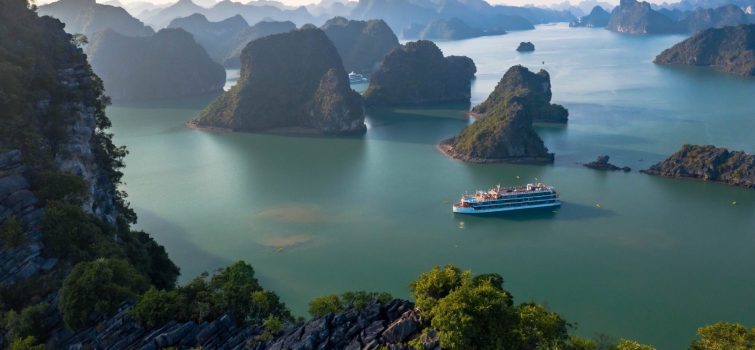 Many legends and mythologies surround the island's name
From my vintage postcards of French Indochina, I treasure a rich collection about local life, people, landscape, townscapes and villages in the early 1930s, as well as some of the many legends and myths which have been handed down the generations.
The first is the legend of the name 'Cac-Ba', which means Island of women in Vietnamese, where, once upon a time the island used to be the realm of women who grew vegetables and supplied food to the men so that they could have the strength to fight off invaders.
Cat Ba island is also characterized by the Kim Giao tree (scientific name Nageia-fleury) whose origin is linked with an ancient legend. These species grow in Cat Ba National Park and the most notable characteristic of these species is that the wood changes color when it comes into contact with any toxic substance. Therefore, in the past, this kind of wood was often used to make chopstick for the king.
The legend surrounds a romantic love story between a talented man, Kim Ngan, and a beautiful princess, Giao Thuy. The man was poisoned by envious and sycophantic courtiers and died. The princess cried so much for her lover that she lay down by his tomb and died with grief. Afterwards, two trees grew from the tomb and local people named the species Kim Giao in their honor.
Cat Ba is the largest of the 366 islands, spanning over 260 km2, that comprise the Cat Ba Archipelago, which makes up the southeastern edge of Halong Bay, and is a new hotspot for cruises, cultural activities, heritage travelers, and holidaymakers.