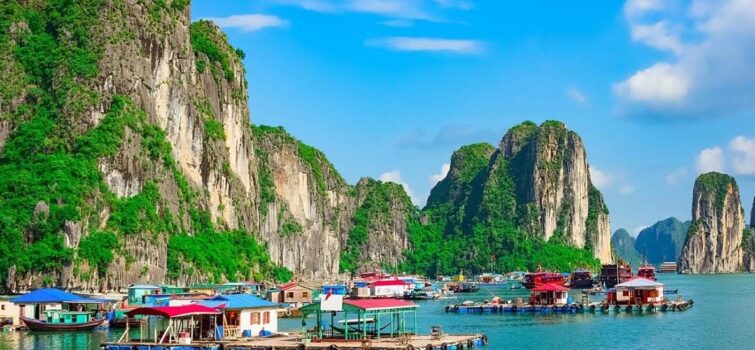 Cua Van Floating Village, in UNESCO world heritage site Ha Long Bay, has been named one of 16 most beautiful coastal towns by readers of U.S. magazine Travel+Leisure.
"This little village is completely composed of floating homes," Travel+Leisure wrote. "About 700 people, traditionally fishermen, live in anchored houseboats, with kids attending a floating school."
Located to the south of Ha Long Town, not far from Ha Long Bay, Cua Van Fishing Village is surrounded by limestone karst mountains.
The floating village has become a popular tourist attraction in recent years as visitors flock to there to see this unique way of life.
A majority of villagers have moved ashore, but several have chosen to maintain their livelihood in the floating village during daytime because the boats are their lifeline.
In 2015, the village was named the world's most charming little town by Huffington Post, also based in the U.S.
Some of the other beautiful coastal towns featured on the Travel+Leisure list were Polperro in England, Manarola in Italy, Lunenburg in Canada and Port Fairy in Australia.