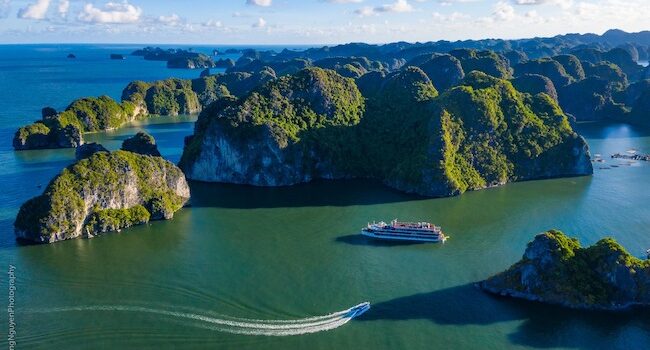 Heritage Bình Chuẩn, a brand of Lux Cruises Group, Vietnam's most luxurious cruise line, has been ranked among the top cruise ships in 2023 according to TripAdvisor, the largest global travel platform. TripAdvisor awards the Travellers' Choice based on millions of reviews and opinions from travelers worldwide, considering criteria such as service, quality, and satisfaction.
Heritage Bình Chuẩn embodies the stories of Vietnam's cultural heritage, history, art, architecture, fashion, and culinary excellence. The cruise ship is newly built based on the Bình Chuẩn vessel, once owned by the Vietnamese ship king Bạch Thái Bưởi, who launched the first ship running from Hải Phòng to Sài Gòn.
From its departure point a century ago, Heritage Bình Chuẩn not only takes passengers on a journey to explore Lan Ha Bay with its hundreds of beautiful islands and beaches resembling a "paradise," but also offers a space of traditional culture and the beauty of Vietnam's natural heritage.
Moreover, stepping onto the cruise ship allows guests to travel back in time and learn about the business ventures of the "Vietnamese ship king" Bạch Thái Bưởi and the life of the "Vietnamese Picasso" Phạm Lực through his collection of 100 artworks displayed on the ship.
"We take pride in pioneering the luxury cruise travel experience and combining it with adventure in the most beautiful bays of Vietnam, such as Hạ Long Bay and Cát Bà Archipelago, for travelers to seek exploration, dreams, relaxation, and immersion in this natural heritage of the Gulf region," said Phạm Hà, CEO of Lux Cruises Group, the company that owns Heritage Bình Chuẩn.
The prestigious TripAdvisor award gives us more confidence to expand our brand to the Saigon River, Quy Nhơn, Nha Trang, Phú Quốc, and the Cát Bà Archipelago, offering unique cruise experiences in the coming year," added Phạm Hà.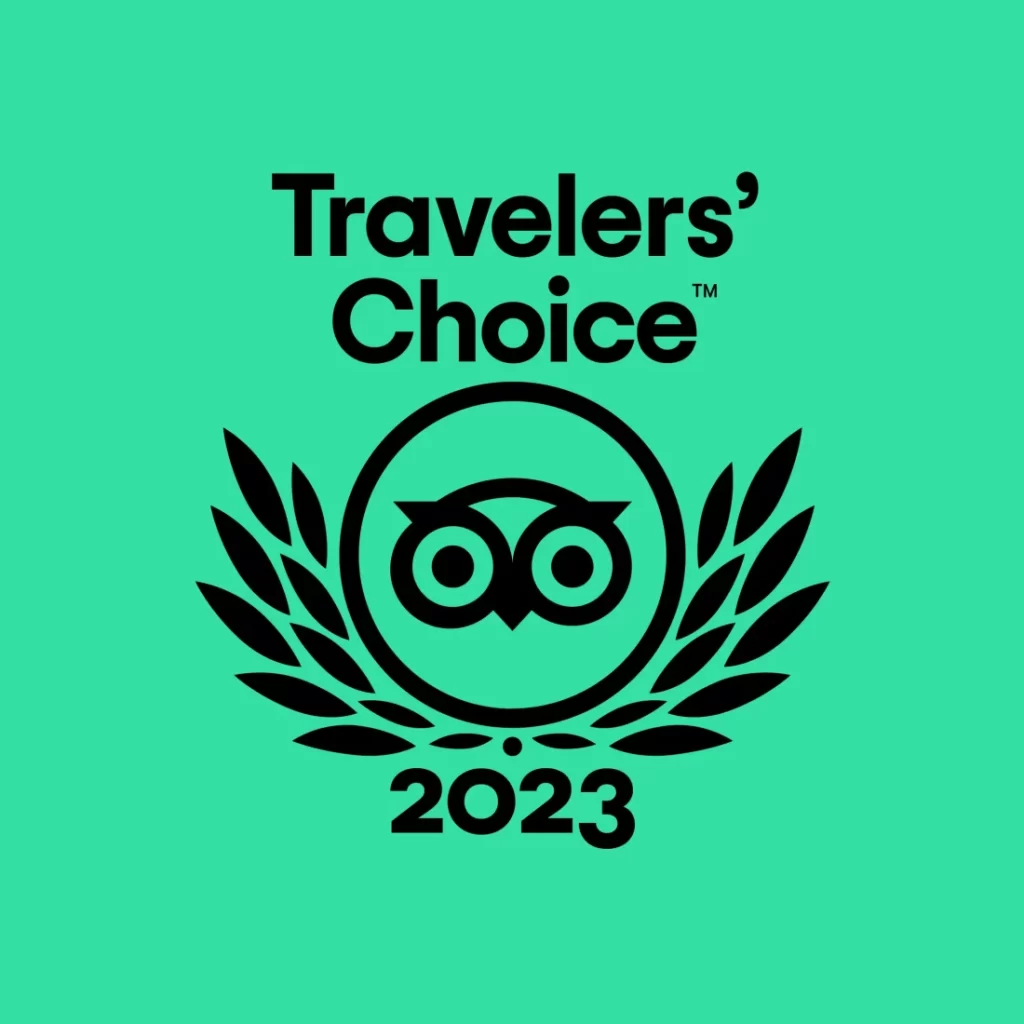 After four years of operation, Heritage Cruises has consistently received prestigious awards, including The Guide Awards, Booking.com, Vietnam National Administration of Tourism, TripAdvisor's Certificate of Excellence 2020, TripAdvisor's Traveler Choice 2022, and most recently, the Best Luxury Private Charter Yacht in Vietnam awarded by the Luxury Lifestyle Awards 2022 (USA).
Travel and Leisure has introduced this boutique cruise ship as a masterpiece amidst the wonders of the natural world, inviting families to visit and experience the most beautiful sea regions in Asia.
The largest website states: "Evey year, we award travelers' favorite destinations, hotels, restaurants, and things to do around the world, based on reviews and ratings collected over the past 12 months. So our Travelers' Choice Best of the Best winners are decided by you: real travelers from all over, sharing real opinions and stories.
The 2023 winners are a celebration of everything we did last year—all the places we discovered and all the times we just said "yes" to new adventures. We'll reveal the winners by category throughout the year, so keep checking back for the latest".
TripAdvisor presents the Travellers' Choice award based on millions of reviews and opinions from travelers worldwide, covering hotels, destinations, landmarks, as well as brands and products. This annual award honors the Traveller Choice Awards 2023 across criteria such as service, quality, and customer satisfaction.