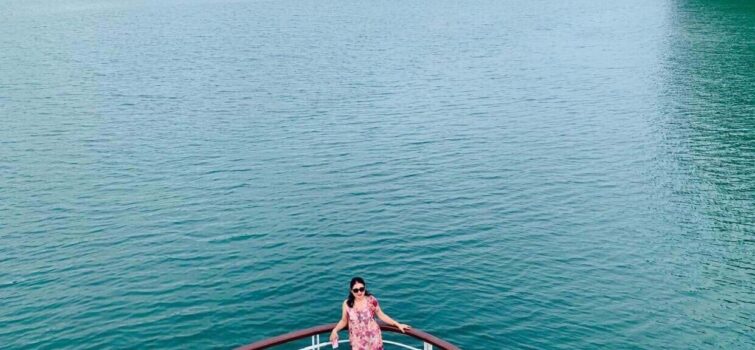 Added two cruises under Emperor Cruises Brand for Nha Trang and Phu Quoc, Lux Cruises Group Is Developing A Fleet Of Two Luxury Vessels and Attending ITB Berlin 2023.
The marine tourism sector, which is a top priority of the country's sea economy Master Plan 2030-45, has been struggling to attract investment in cruise harbours and coastal infrastructure to lure globally branded cruise fleets connected with worldwide destinations. Cruise services are one of the key products in building marine tourism as a core part of the 'blue sea economy' plan.
The coast of Vietnam is ranked the 33rd in the world. This nation ranks in the top 12 countries for the most beautiful bays in the world including Halong, Lan Ha, Lang Co and Nha Trang. Although Vietnam has 3,260 km of coastline, 125 world- class beautiful beaches, 3000 islands, and 28 coastal cities, it still does not have a cruise ship fleet. Vietnam must have cruise ships along the coast and to carry passengers from Vietnam to other countries.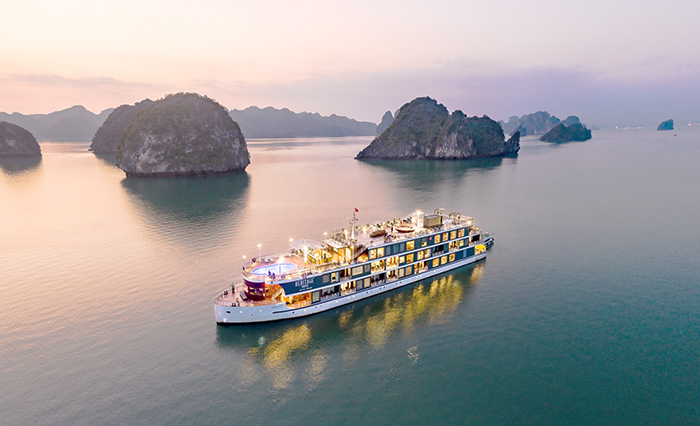 Making a 67.3 per cent share of the country's total tourism revenue, a top favourite ocean destination among 156 beach nations, cruise tourism in Vietnam has not been promoted properly so far. The number of cruise tourists accounts for only 2-3% of the total number of international visitors to Vietnam.
Lux Group's Founder and CEO Pham Ha emphasized that it is necessary to attract investors to invest in cruise ships and yachts with Vietnamese nationality that run along the coast. Be the first to cruise along Vietnamese coast in 2025!
Lux Cruises (www.lux-cruises.com) is a member of Lux Group (www.luxgroup.vn), an award-winning Asian travel and hospitality group with more than 20 years delivering authentic and unique experiences.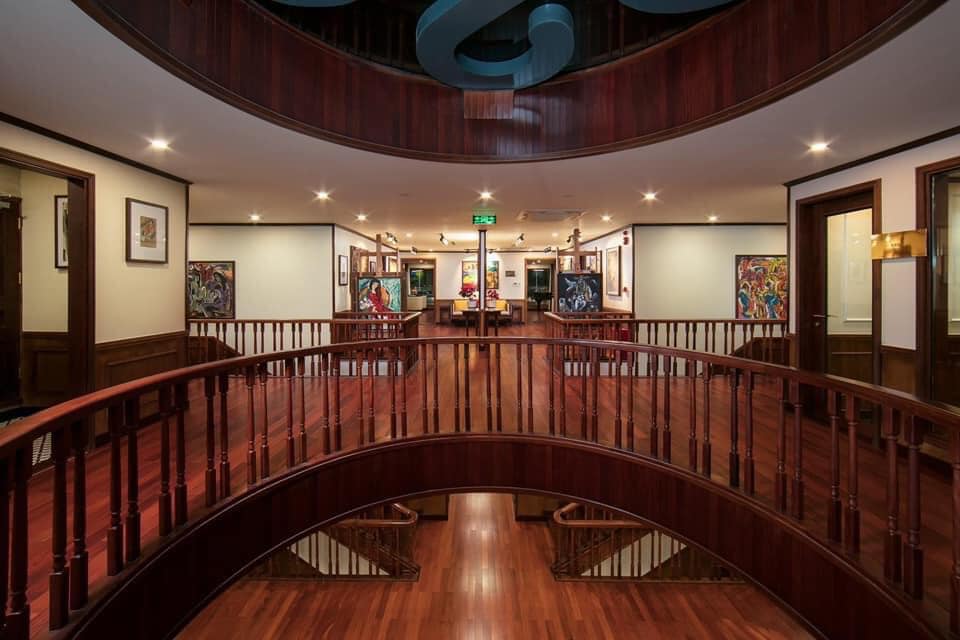 Lux Cruises is a combination of 6 cruises, tenders, speedboats under two brands, Emperor Cruises (www.emperorcruises.com) and Heritage Cruises (www.heritagecruises.com), operating in the most scenic bays and archipelagos of Vietnam: Halong Bay, Bai Tu Long Bay, Lan Ha Bay (Cat Ba Archipelago), Nha Trang Bay and Phu Quoc Archipelago.
"Our vision is to start our first expeditions on the Gulf of Tonkin and further expand between Hanoi Capital and Halong Bay on the Red River and its tributaries, along the coastline of Vietnam, on the Mekong River and to other Southeast Asia countries" said Pham
Ha "Lux Group Is Developing A Fleet Of Two Luxury Vessels in 2025 if you interest in our iconic products and investment opportunities, visit our Vietnam Pavillon at ITB Berlin 2023".
"The Lux Yacht Collection represents the next chapter of our long history of industry-leading innovation, and a milestone moment for our company as we continue to capitalize on new opportunities." says Lux Group Founder and CEO Pham Ha.
Details surrounding the first superyacht SPIRIT and PRESIDENT of the LUX Yacht Collection reveal about 99 suites and duplex suites, a spa, a salon, several bars/restaurants, a gym, a huge infinity swimming pool, and an outdoor movie theater. To ensure guests' needs are attended to, there will be enough staff to assist them with personalized services.