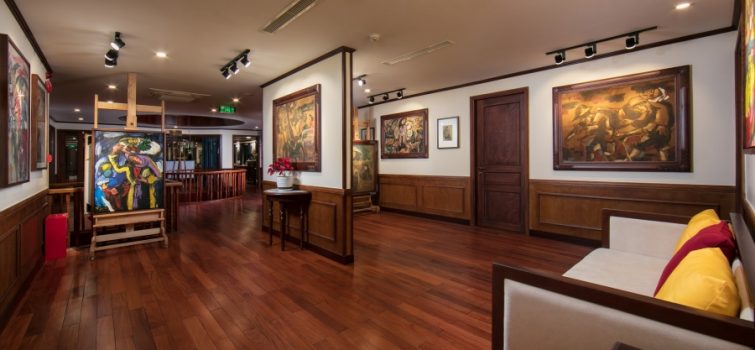 Like boutique hotels, boutique cruises are characterized by their intimate atmosphere and idiosyncratic style. They distinguish themselves from larger chain cruises by offering personalized attention and stylish, themed accommodation.
Small is beautiful and chic
A burgeoning niche industry revolves around small vessels – a wide-ranging group that includes yachts, rugged expedition ships, riverboats and classic sailing schooners – where passenger counts top out at closer to 200, rather than 2,000 or more.
Beyond offering a cozier atmosphere, the small size of these ships creates a completely different experience, both onshore and on board. Smaller ships allow easy access to remote, less-visited ports that the larger vessels just can't get to, leading to refreshingly unique itineraries.

Unique, Experiential and Personal
Boutique cruises like Heritage Cruises make it their business to get their guests to secluded locations, where they can enjoy activities like biking, walking, boating, kayaking or snorkeling.
On board, the crowd-free experience is predictably more intimate and sociable. You can expect more personalized service from the crew and are much more likely to get to know your fellow passengers, as you regularly see the same faces on deck and in the lounges, a bonus if you like to make new friends while traveling.
Expect destination-driven itineraries that are enhanced by creative programs and hosted excursions, often led by historians, naturalists and other knowledgeable pros such as photographers, an Iron Chef, naturalists, art guides, and wellness experts…
Top Ten Characteristics
Today's travelers' never-ending search for something "new and different" inspired the evolution of boutique hotels and cruises. But what exactly is a boutique cruise?
While there is no strict definition of a boutique cruise, the genre does tend to have some common features. Here are top ten characteristics of boutique cruises such as Heritage Cruises: Size, Individuality, Design, Character, Culture, Service, Gastronomy, Clientele, Sense of a place, Authenticity.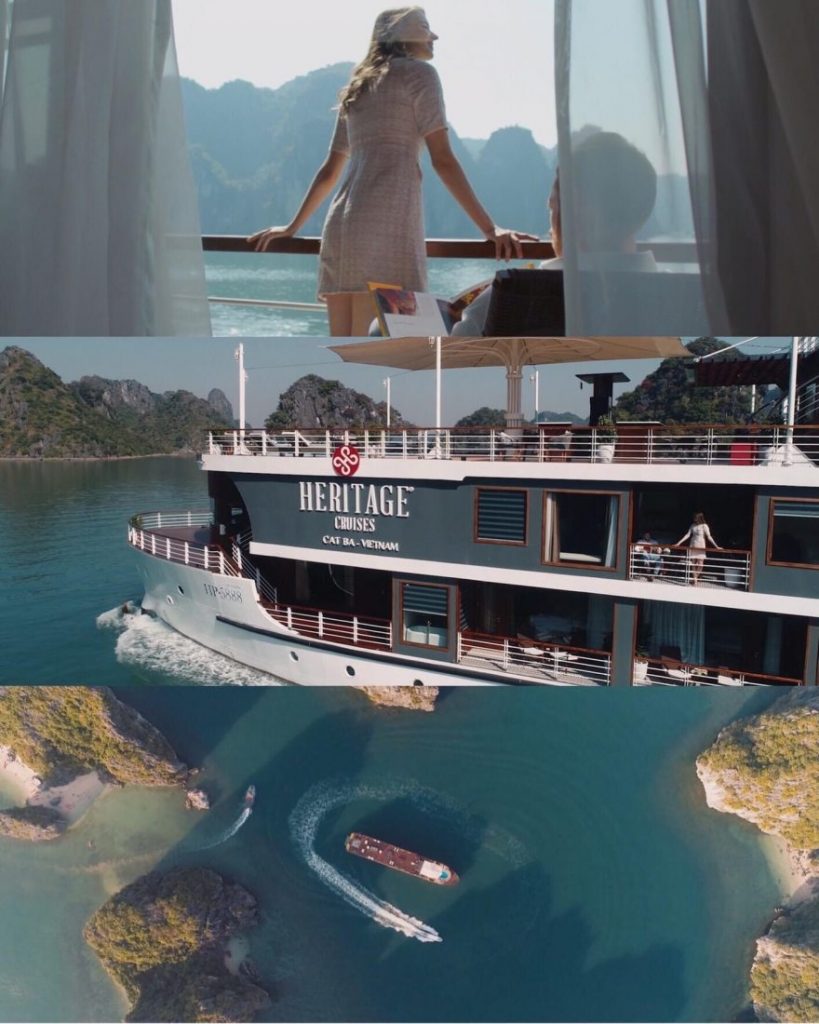 Size – Boutique cruises are typically small, with 10 to 100 cabins. They are intimate in scale, creating the ambiance of being a personal guest in a private floating home away from home, rather than just a cruise passenger. They often have communal "social spaces" where guests can interact.
Individuality –They are often operated independently and are not affiliated with a major cruise chain. The ships have a distinctive vibe and never have the "cookie cutter" feel of being one in a series. Their experiences are personal, authentic and unique. The staff remember your name and make your journey a truly memorable one.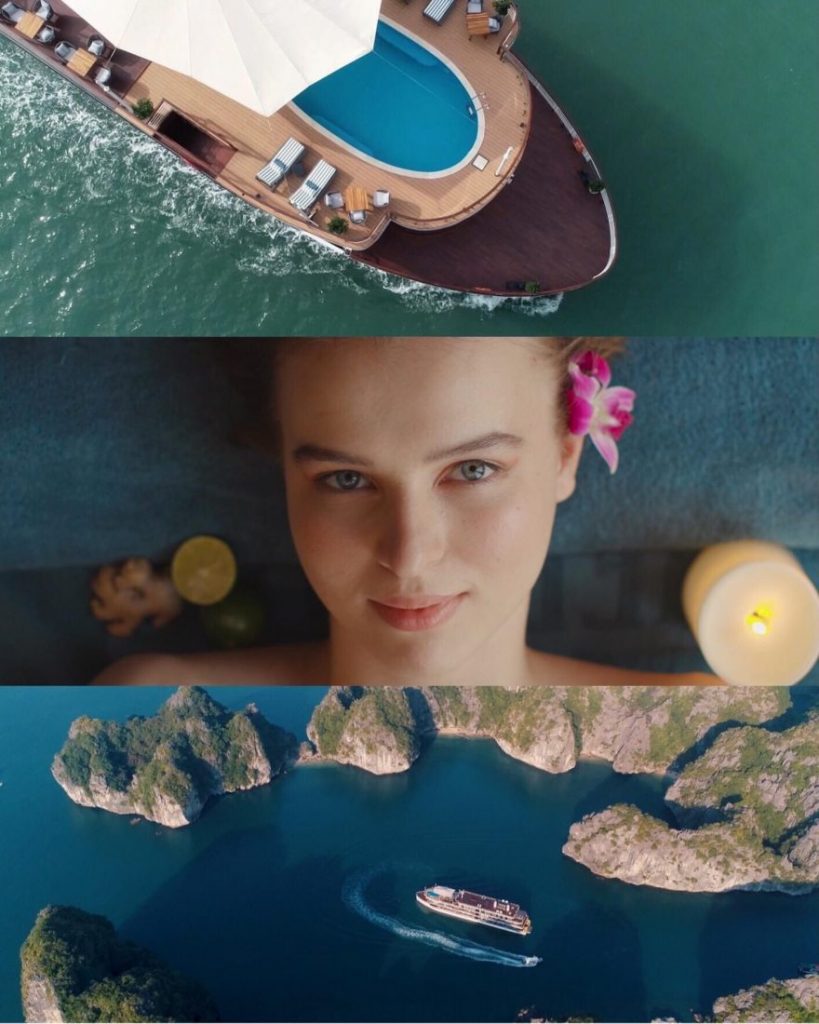 Design – The architecture and interior design of a boutique cruise is as unique and special as its operations, always high end and often combining historic detail with chic elegance. The lines may be sleek and contemporary or quaint and homey – or even an artistic amalgamation. The guest cabins have private balconies, panoramic windows and are individually styled using upscale fabrics and with exclusive amenities.
Character – Boutique cruises usually have a quirky personality. They are fun and funky, trendy and offbeat. Their sense of humor might be exhibited through the design and creative guest offerings. Each day is an adventure.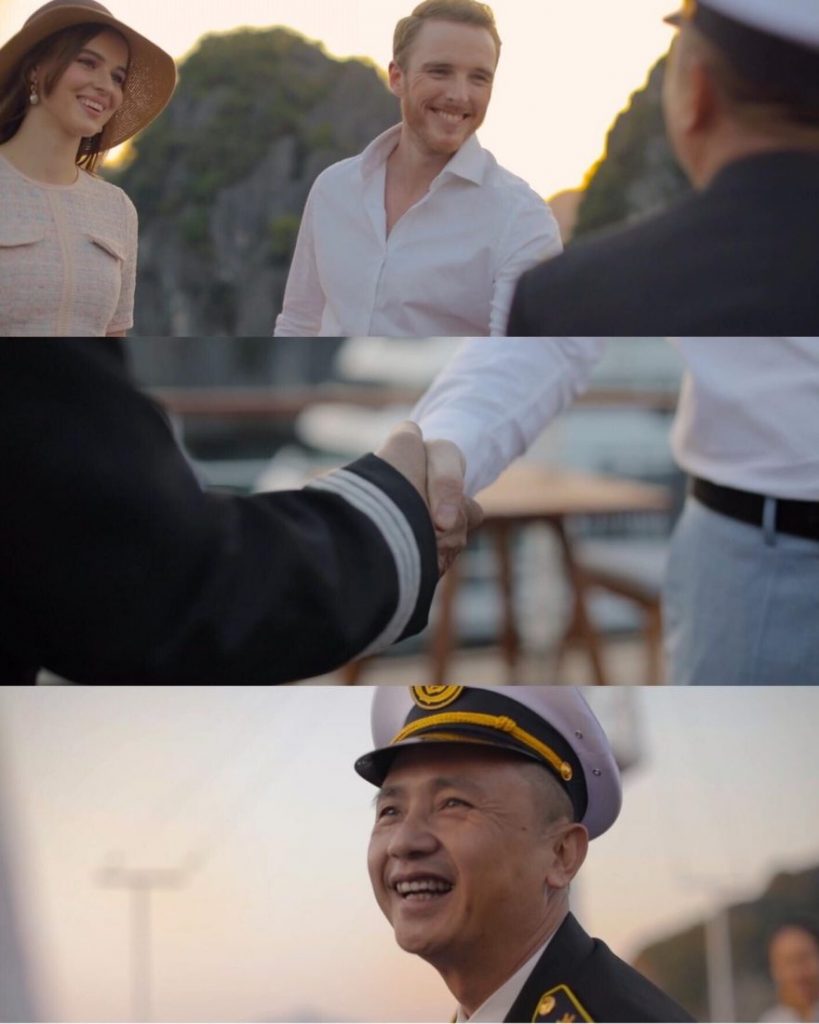 Culture – As an extension of the unique personality of each ship, boutique cruises often celebrate local flavor by incorporating locally-sourced materials and reflecting the location's heritage through color and art. Themed boutique cruises build the entire guest experience around a particular subject, such as fine art, fashion or sport.
Service – Highly personalized service is a hallmark of boutique cruises. The cruise director will welcome you in person and the staff will know your name on the first day of your stay. Bespoke luxury amenities are provided, such as an extensive pillow menu and luxury toiletries, as well as offering sumptuous spa services.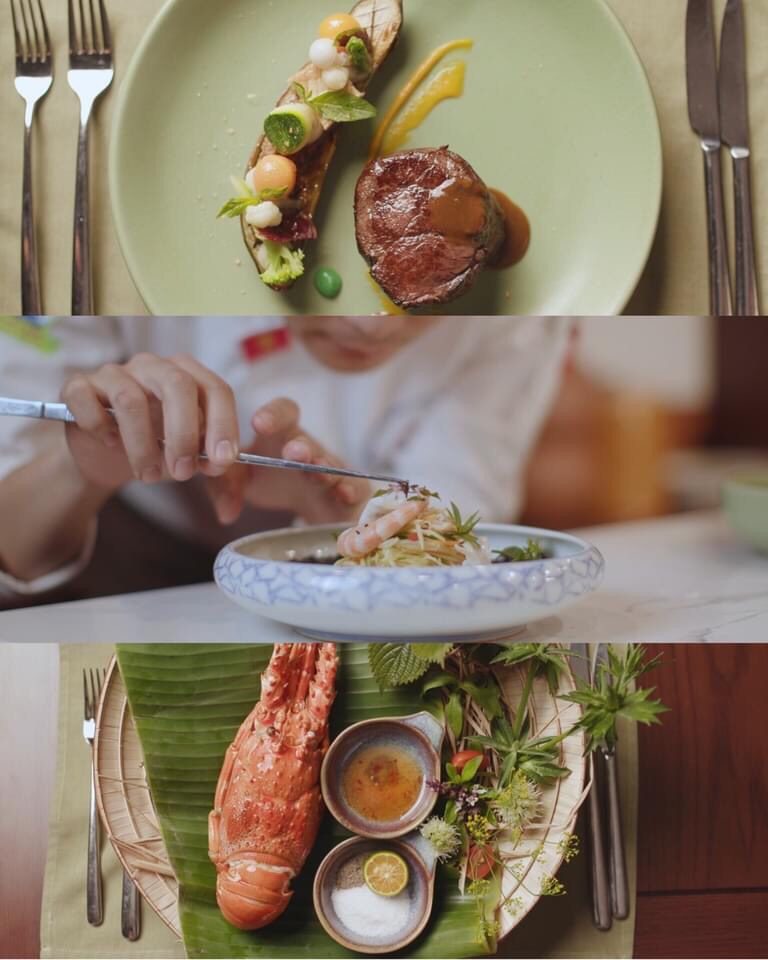 Gastronomy – Boutique cruises craft unique dining experiences, not just menus. Their restaurants and bars tend to be smart and trendy, serving locally-sourced, high-quality cuisine, making these dining and drinking spots popular with locals as well as guests.
Clientele – The types of travelers who are attracted to boutique cruises are as individual as the cruises themselves and tend to be just as sophisticated. Guests from Millennials to Baby Boomers who enjoy creative design, quirky character, and personal service will be right at home on a boutique cruise.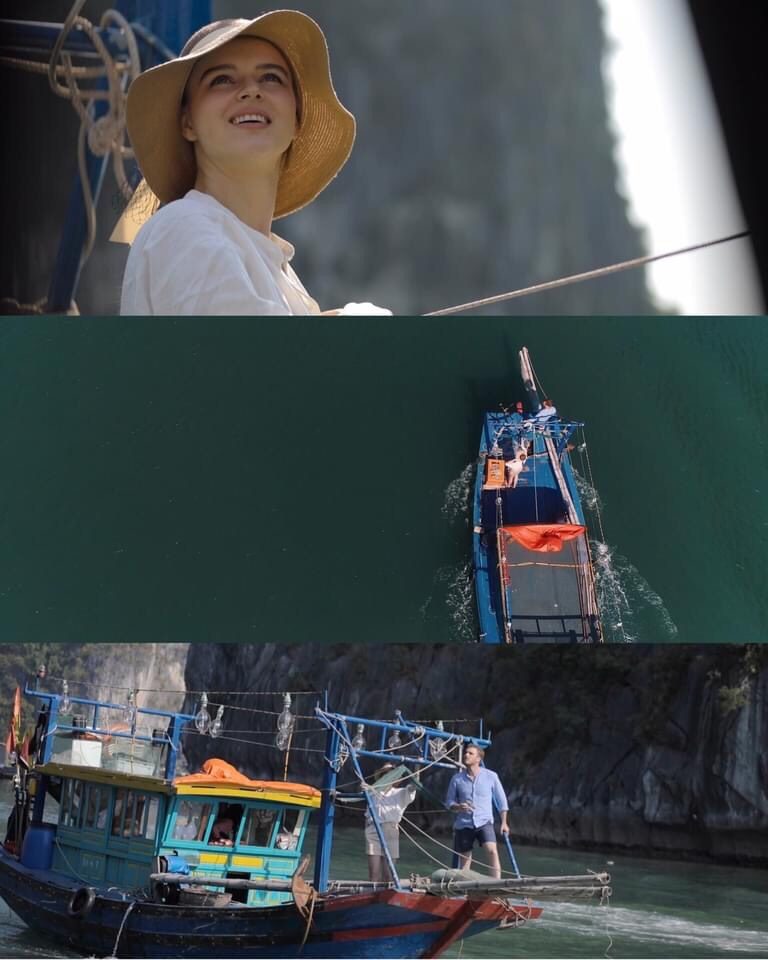 Sense of a place – Operating in the historic Gulf of Tonkin, capturing the quintessence of north Vietnam, combining it with the nostalgia of 1930s Indochina and the heritage ships of Bach Thai Buoi, Heritage Cruises has been designed for a journey of discovery, a sanctuary where travelers can feel a sense of place and create their own memories.
Authenticity – A devotion to simplicity, heritage, boutique and product authenticity. Cruising is all about destinations, experiences and memories. Our ambition is lofty: to provide a spectacular experience based on elements of exclusivity, comfort, elegance and style. As well as a passionate team, we have incredible partners who will help ensure your Heritage Cruises experience is rich in memories.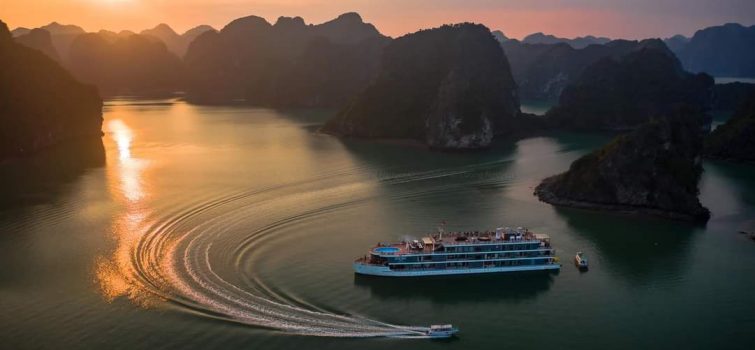 The Lux Group is to launch Vietnam's first boutique cruise bringing heritage alive in the Gulf of Tonkin and on the Red River.
Already operating in Vietnam's Nha Trang Bay and Bai Tu Long Bay, under the five-star Emperor Cruises brand name, Heritage Cruises, a member of the Lux Group, will launch its first boutique cruise in the Cat Ba Archipelago in the Tonkin Gulf under the brand name of Heritage Cruises.
Launching this May, Heritage Cruises will offer authentic experiences for 40 guests aboard an architecturally designed boutique river and ocean cruise ship in the Gulf of Tonkin. Amenities include a luxury spa, movie under stars, two restaurants, indoor and outdoor lounges, pool bar and swimming pool and 20 suites with picture windows offering river and ocean views.
Heritage Cruises derives the inspiration for its boutique concept and design from the heritage ships of the patriotic entrepreneur Bach Thai Buoi, who transformed transportation on the waterways of Tonkin in the north of Vietnam in the early 20th century.
The cruise ship can accommodate 40 guests at the same time
Being a heritage-inspired designer cruise ship, but still with a boutique concept, Heritage Cruises care about the guest experience, offering them an upscale lifestyle with an artistic twist, together with concierge services.
"Like boutique hotels, boutique cruises are characterized by their intimate atmosphere and idiosyncratic style. They distinguish themselves from larger chain cruises by offering personalized attention and stylish, themed accommodation and a story to tell. We want to create memorable moments that focus on the local culture and arts encountered on the way." said Pham Ha, CEO of Heritage Cruises.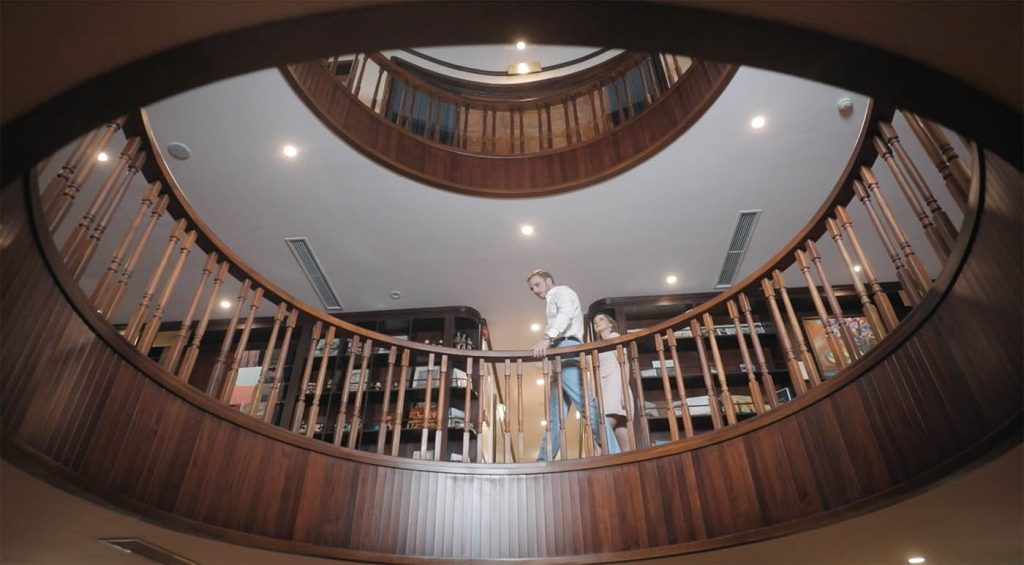 "Our boutique cruise categorizes its ships not with stars but by "character, quality, style and the overall unique experience of staying there". As Heritage Cruises' first boutique cruise, which is positioned as four-star rating for the whole experience, we want to raise the bar for the art of cruising in the Halong Bay region. We ensure we give our clients the "ultimate in luxury and sophistication" and "out of the ordinary on- board facilities," he added.
Beyond offering a cozier atmosphere, the small size of this ship creates a completely different experience, both onshore and on board. Smaller ships allow easy access to remote, less-visited places that the larger vessels just can't get to, leading to refreshingly unique itineraries. This authentic experience offers the chance to cruise the Gulf of Tonkin (Lan Ha Bay, Bai Tu Long Bay, and Halong Bay) in an authentic and unique style, complemented by personalized service and on-request limousine transfers, which Heritage Cruises offers, taking the 5B highway from Hanoi to cut the journey down to just 1.5 hours.
Heritage Cruises is available for FITs (free independent travelers), small groups and charters. This top-notch cruising experience is for repeat travelers to Vietnam wanting something different, exotic, and out of the ordinary. The exclusive cruising experiences are highly recommended for heritage travelers, seasoned leisure travelers, active holidaymakers, honeymooners, families, fine-art enthusiasts, nature lovers, photographers, groups of friends, VIPs and celebrities.
Cat Ba Island has a surface area of 285km2 and retains the dramatic and rugged features of Halong Bay. This island belongs to Haiphong City – an important industrial city which, together with Hanoi and Halong, forms an important economic triangle in north Vietnam.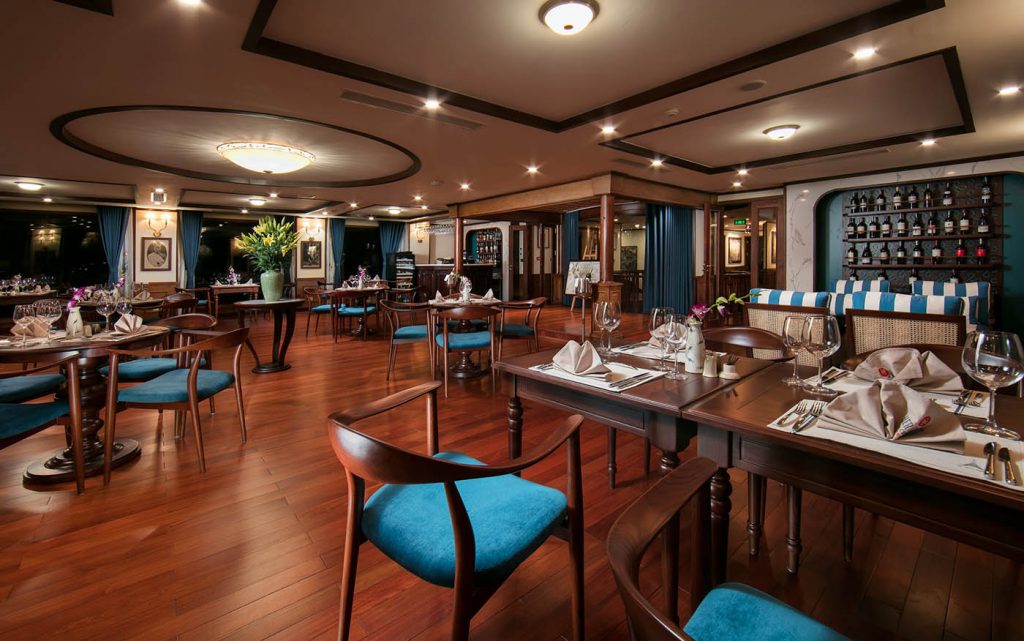 Approximately half of Cat Ba Island is covered by its national park, which is the home to the highly endangered Cat Ba Langur. The Cat Ba Archipelago boasts pristine beaches, secluded lagoons, coves, tropical forests, and lakes, allowing holidaymakers to swim, kayak and bike to fully experience the Gulf of Tonkin. The itinerary also includes the fishing villages of Lan Ha Bay, and watersports such as kayaking, squid fishing, snorkeling and wildlife spotting.
A pristine beach in Cat Ba Archipelago
On the three-deck Heritage Cruises ship, 20 suites range from 33 – 80 square metres, while food and beverage options include Le Tonkin and Indochinerestaurants for Vietnamese gourmet cuisine.
The ship also features an outdoor deck, complete with Vietnam's first infinity swimming pool on a cruise ship, pool bar, and private cabanas, the Bach Thai Buoi Library for reading and relaxation, the White Lotus Spa offering massages and essential oil treatments, a dry sauna, fitness center, movies under the stars, and games room as well as its art gallery and auction center.
Heritage Cruises offers a floating exhibition, L'Art de l'Annam, with the first designer art gallery of artist Pham Luc, known as the Picasso of Vietnam, along with the works of other famous Vietnamese artists. Guided art tours can be arranged as well as occasional auctions.
Concierge services are a specialty on the vessel, with a one-to-one staff-to-guest ratio ensuring every need is attended to. On board are 40 crew members, including a cruise director and experiences manager.
Apart from daily limousine transfers between Hanoi and Cat Ba Archipelago upon request, the Heritage Cruises team can also arrange for private charter airplanes, helicopters or seaplanes.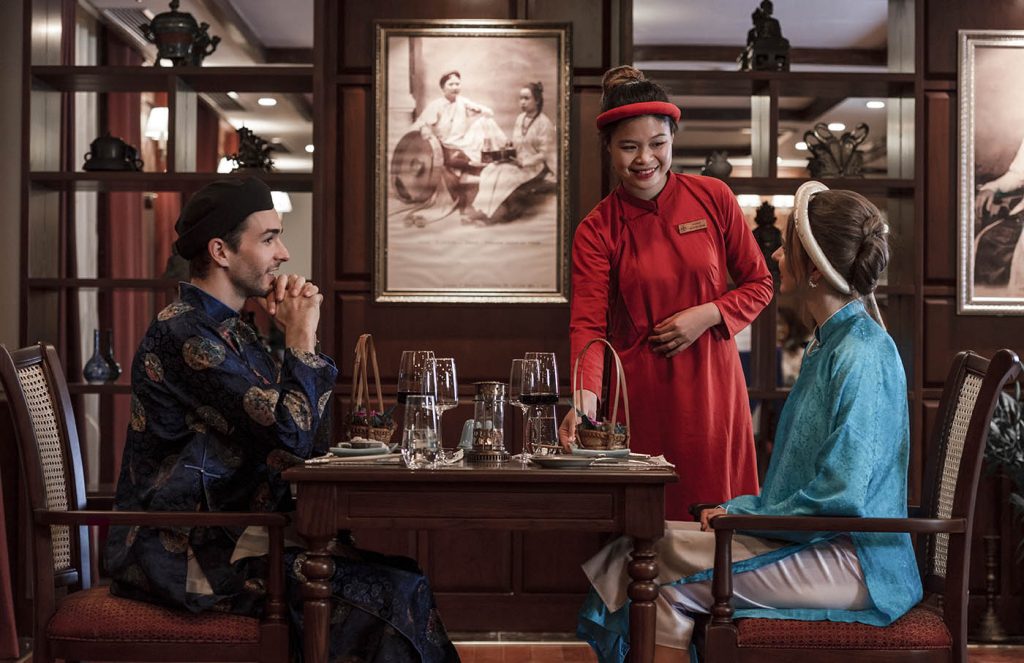 "Our cruises operate from Got Harbor in Haiphong for the day cruise, with scheduled one- or two-night programs such as the Heritage Discover and Heritage Explorer. In addition, three- to four-night Heritage Expeditions to the former trading seaport of Van Don and private charters for leisure and professionals are available upon request," said Ha.
"Travel is all about places, experiences, and memories. We will first sail this brand through the karst seascape of the Cat Ba Archipelago, linking to Van Don, then we will cruise upstream and downstream from the highlands to the capital, Hanoi, and the Gulf of Tonkin over 8 days, following the old river trading waterway, Hanoi-Pho Hien-Van Don."
"My goal is to gradually build maritime connections from north to south, staying two or three nights in each destination, as part of a 10-14 day expedition," he said.