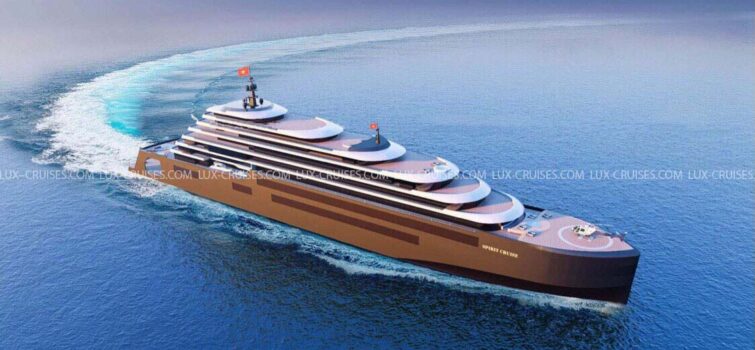 Lux Cruises Group's Founder and CEO Pham Ha and Vice Director Cao Quang Hung will join HCM City Tourism Department to showcases its expertises, authentic and unique heritage cruising in Australia and New Zealand from 10 May to 18 May 2023.
Privately-owned Lux Cruises (www.lux-cruises.com) including Emperor Cruises and Heritage Cruises, founded in Hanoi by Pham Ha in March 2014 originally in Nha Trang Bay, Halong, Bai Tu Long, Lan Ha Bay and soon Phu Quoc Island City.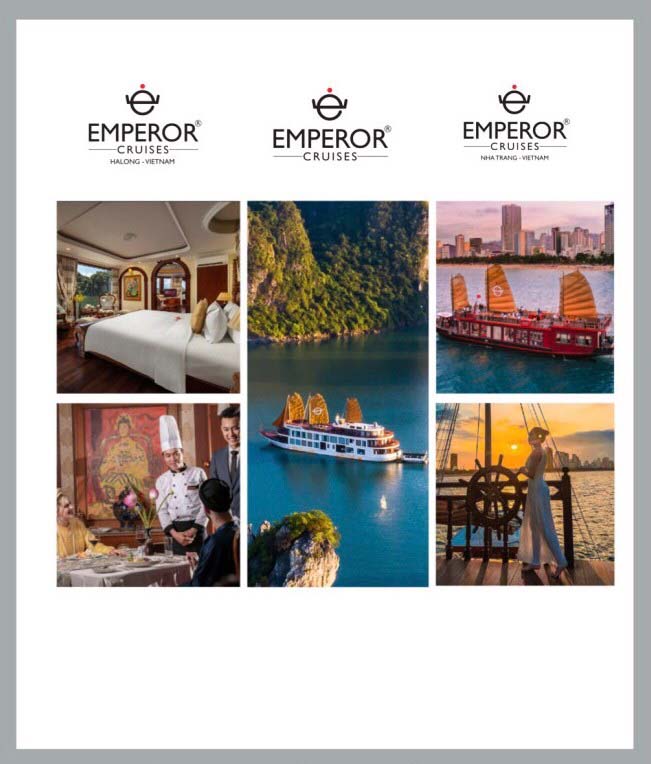 Six boutique vessels, tenders, speedboats,
It operates 6 luxury boutique vessels in the best rivers, bays, islands, beaches, archipelagos of Vietnam.
A new 20 cabin ship, Heritage Binh Chuan, has been launched in September 2019 for three-night voyages in the archipelago of Cat Ba and Lan Ha Bay, offshore Hai Phong for the first time.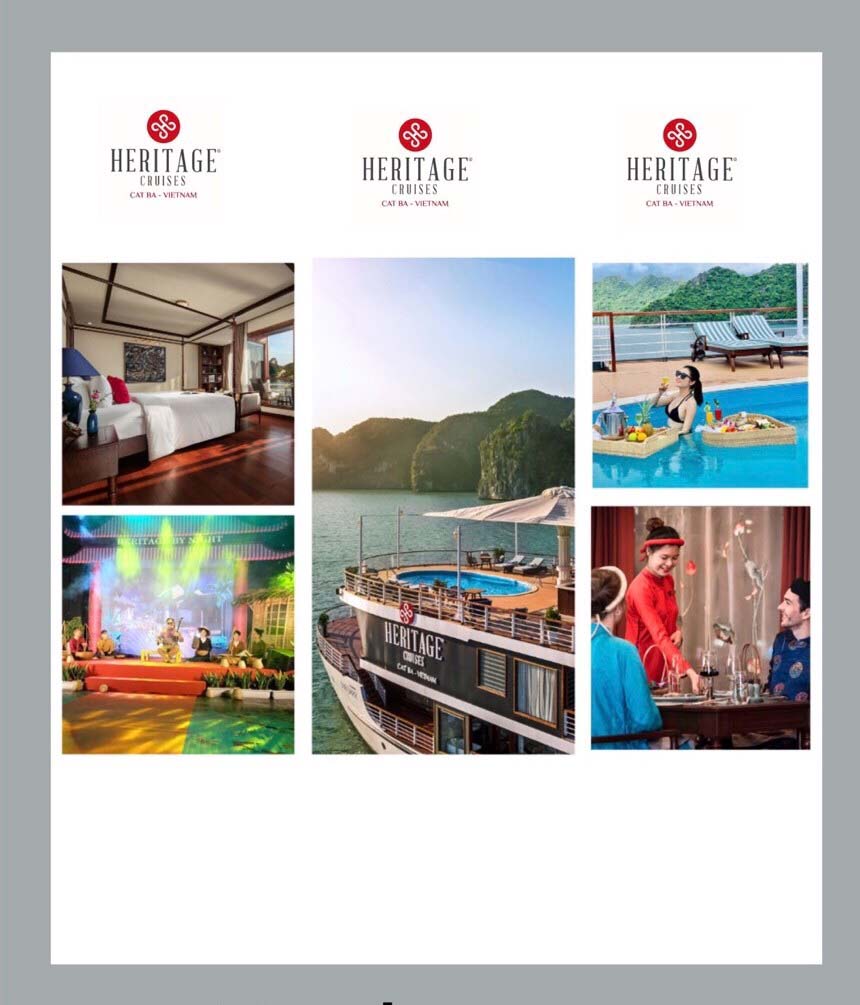 Embark on a journey back in time to Vietnam in 1930s with Heritage Cruises Binh Chuan Cat Ba Archipelago boutique lifestyle cruise in Lan Ha Bay in Cat Ba Archipelago. Combining the classical charm of French Indochina with a sense of timeless chic that only the Lux Cruises Group can provide, the cruise is as much an art and heritage space as it is a 5 star boutique cruise. Heritage Cruises Binh Chuan Cat Ba Archipelago invites guests to relive the romance of this bygone era in their boutique cruise which offers all the comforts of the 21st century.
The most luxurious cruise in Vietnam has many cultural features, bringing with it the stories of cultural and historical heritage, fine art, architecture, fashion, and the quintessence of Vietnamese cuisine. The yacht is newly built based on the Binh Chuan ship built by the ship king Bach Thai Buoi, the first Vietnamese to launch a ship from Hai Phong to Saigon.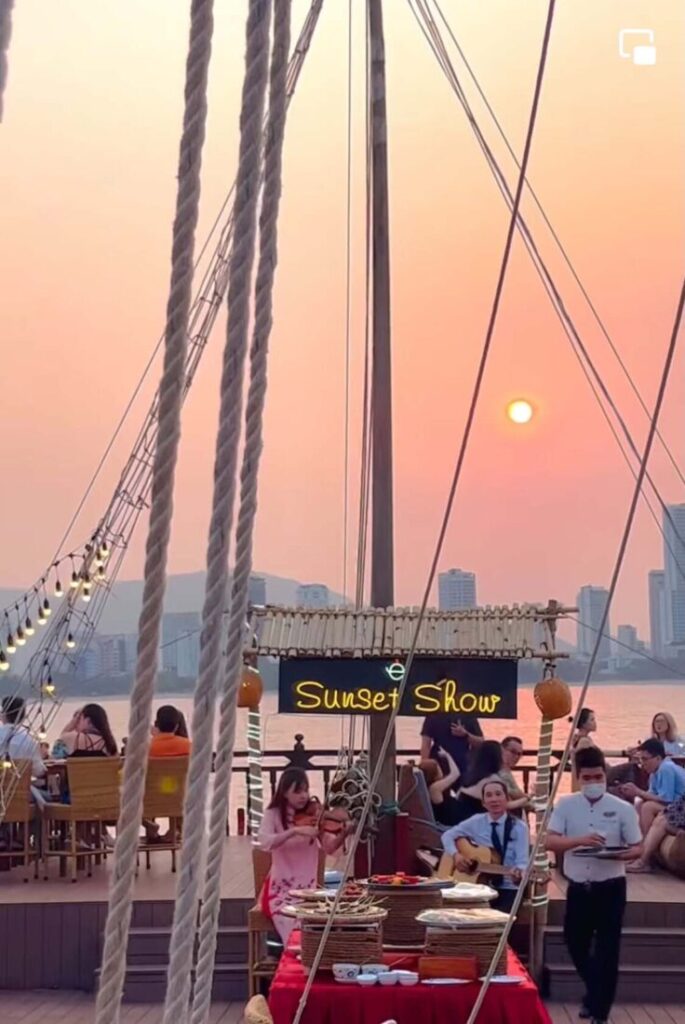 'As we introduce our boutique brands into the Australian and New Zealand markets, we are looking forward to leveraging the extensive experience, creative approach and exceptional media relationships,' said Pham Ha.
'We look forward to welcoming new and returning travellers who are keen to discover our region's alluring waterways,' Cao Quang Hung, Vice Director of Lux Cruises Group said. "The post pandemic travelers want to explore, dream, discover, indulge, experience, relax and immerse themselves in natural and culture heritage.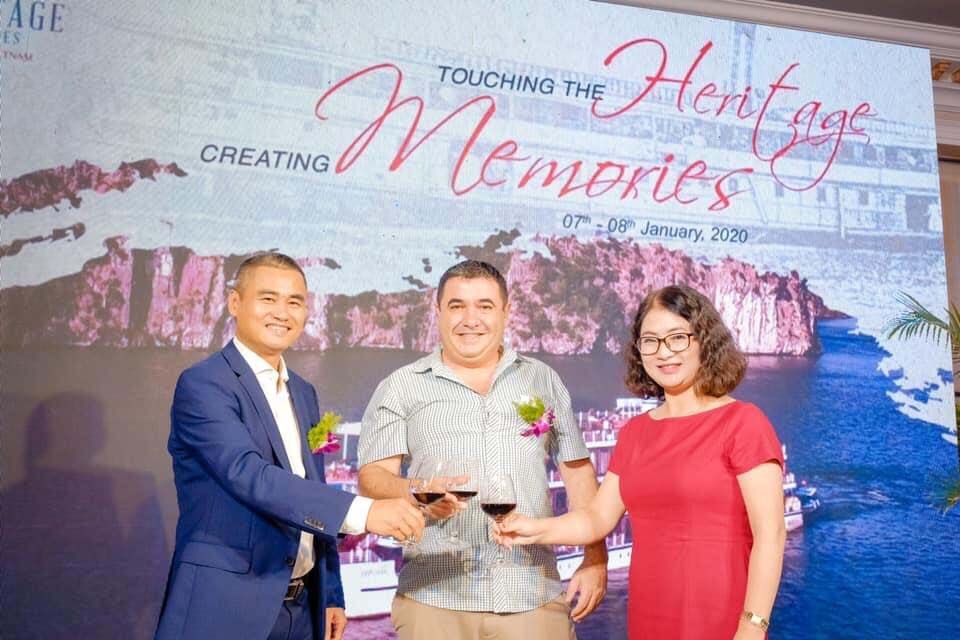 Cruise trending
'With Vietnam and cruising in Lan Ha Bay, bai Tu Long and Nha Trang Bay in particular trending with Australian and New Zealand travellers during 2023, the timing is ideal to showcase Lux Cruises Group as one of the most luxurious cruises line in Vietnam,' Cao Quang Hung said.
'We love to share Vietnam's stunning waterways, intriguing cultures, fascinating history, delicious cuisine and spectacular scenery with Australian and New Zealand travellers,' Hung said
Call investors
Making a 67.3 per cent share of the country's total tourism revenue, a top favourite ocean destination among 156 beach nations, cruise tourism in Vietnam has not been promoted properly so far.
The number of cruise tourists accounts for only 2-3% of the total number of international visitors to Vietnam. Lux Cruises Group's Founder and CEO Pham Ha emphasized that it is necessary to attract investors to invest in cruise ships and yachts with Vietnamese nationality that run along the coast in this road show in these two countries.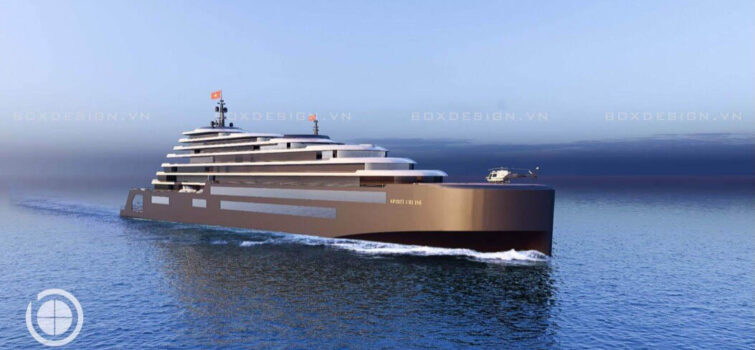 Lux Group Is Developing A Fleet Of Two Luxury Vessels. The official unveiling should be sometime in 2025.
"The Lux Yacht Collection represents the next chapter of our long history of industry-leading innovation, and a milestone moment for our company as we continue to capitalize on new opportunities." says Lux Group Founder and CEO Pham Ha.
Details surrounding the first superyacht SPIRIT and PRESIDENT of the LUX Yacht Collection reveal about 99 suites and duplex suites, a spa, a salon, several bars/restaurants, a gym, a huge infinity swimming pool, and an outdoor movie theater. To ensure guests' needs are attended to, there will be enough staff to assist them with personalized services.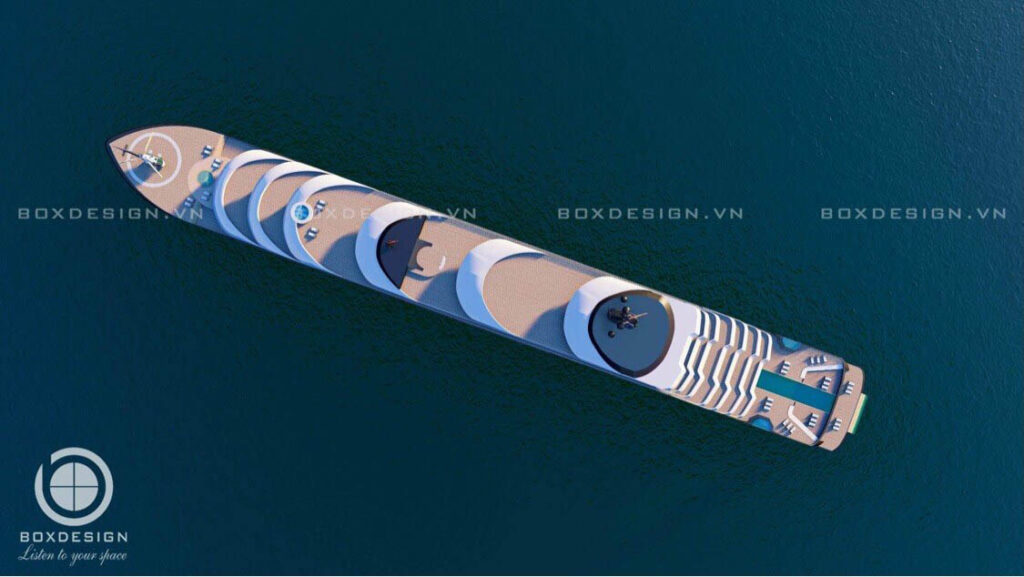 It's evident that President's sleek design, soothing and neutral hues, and contemporary layout were thoughtfully crafted to appeal to a clientele who is seeking relaxation, serenity, and the service they've come to expect from the brand.
First and foremost, guests were more than pleased with the ample amount of space both in their suites (purposely not referred to as cabins) as well as across the expansive and numerous common areas of this 190-meter vessel.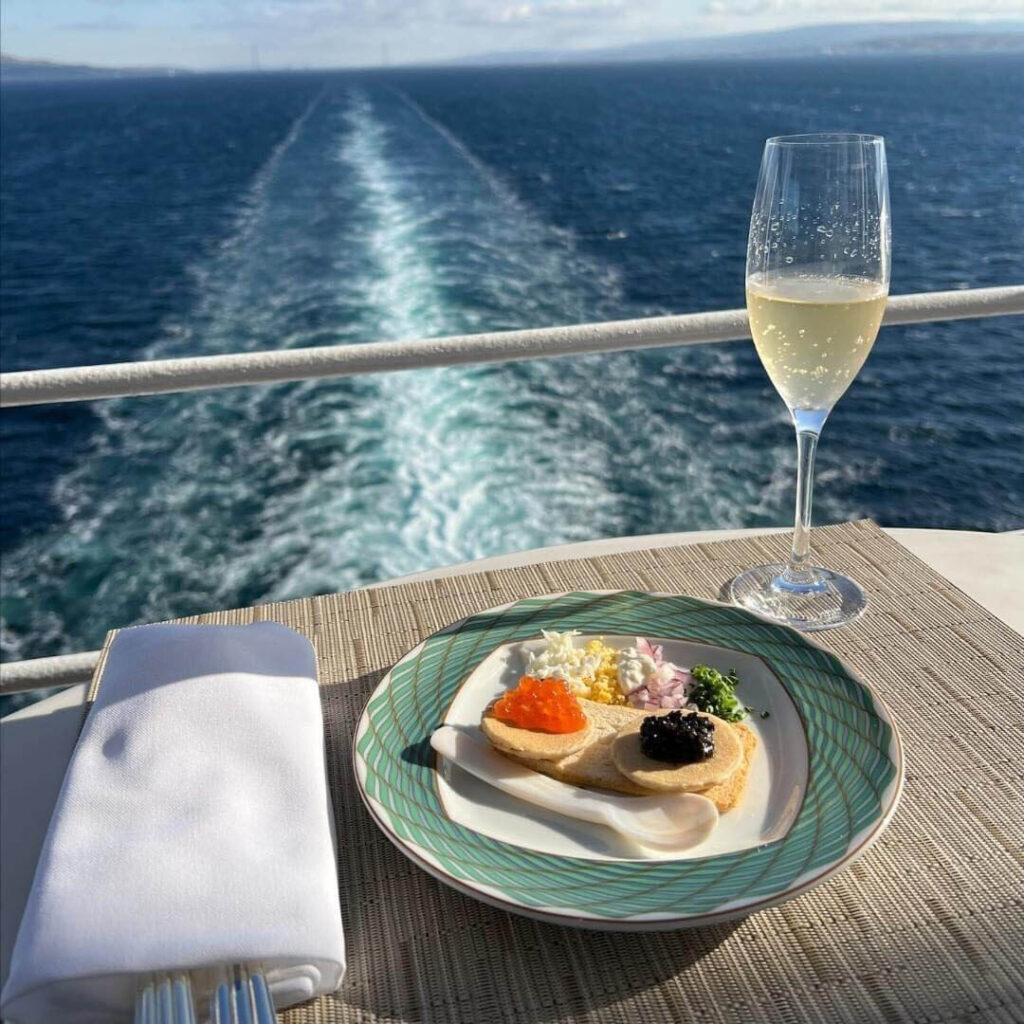 The company promised more square footage per passenger and with just 99 suites and a passenger count of more than 300, guests on board the first sailing were happily surprised with the room to stretch out.
The mega yacht is stunning, truly a floating work of art, featuring spacious suites that all offer balconies and high ceilings, 5 dining venues, various inviting common areas, multiple pools (including an infinity one), a handful of whirlpools, a spa, fitness center, cigar lounge, and watersports marina.