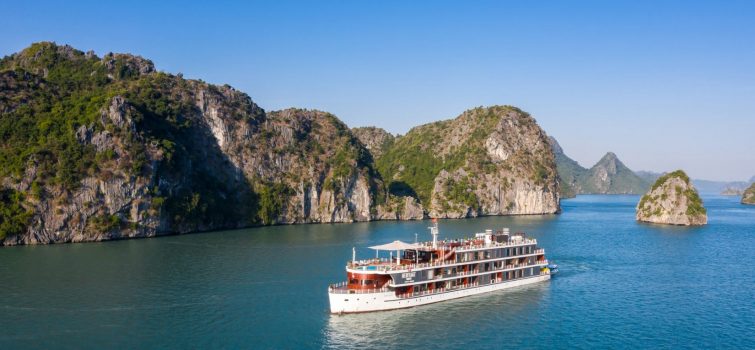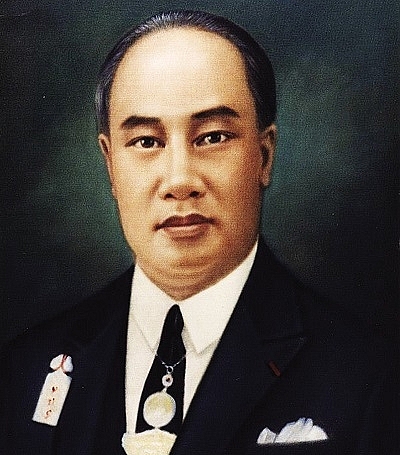 Bach Thai Buoi
Bach Thai Buoi was an inspirational entrepreneur of the early 20th century for many Vietnamese generations. Everything he worked on was aspirational, visionary and for the nation, with profits as an afterthought. He even created a dictionary and a newspaper for the Vietnamese. In the early 20th century, Bach Thai Buoi was ranked among the "four bourgeois tigers". He was one of the richest, most respected men and the first Vietnamese person to own a car. He had many names, such as the "Lord of the Rivers in Tonkin" and the "King of Ocean Cruise Ships".
Inspired by the spirit and the ambition of Vietnamese entrepreneur Bach Thai Buoi, who was very famous for his patriotism and business success in the early 20th century, Pham Ha builds up his brand Heritage Cruises.
---
An impoverished background
Bach Thai Buoi was born into a poor family, but became the fourth richest Vietnamese in the early 20th century and was always respected by the people. He was a patriot and placed great emphasis on social transformation.
Although his parents were poor, they sent him to school to learn both Quoc Ngu, the Vietnamese language script, and French. Every day, Bach Thai Buoi collected firewood from the banks of the Nhue River, sold it, and acquired the capital to start his business.
Bach Thai Buoi was always interested in machinery, so in 1894 he went to work in a workshop to learn how to organise and manage production. Shortly after that, he went to France to participate in an exhibition in Bordeaux.
On returning to Vietnam, a new opportunity presented itself when the Indochina Railroad Company needed a large amount of wood for the construction of the Paul Doumer Bridge. In the following years, he had earned much money and accumulated extensive experience in the business.
In 1928, Bach Thai Buoi invested in mining. At that time, coal mines were managed by the French, but he still gained permission for coal mining in Uong Bi and Quang Yen in Quang Ninh province. He also built a seaport, hired experts from France, and recruited talented Vietnamese people.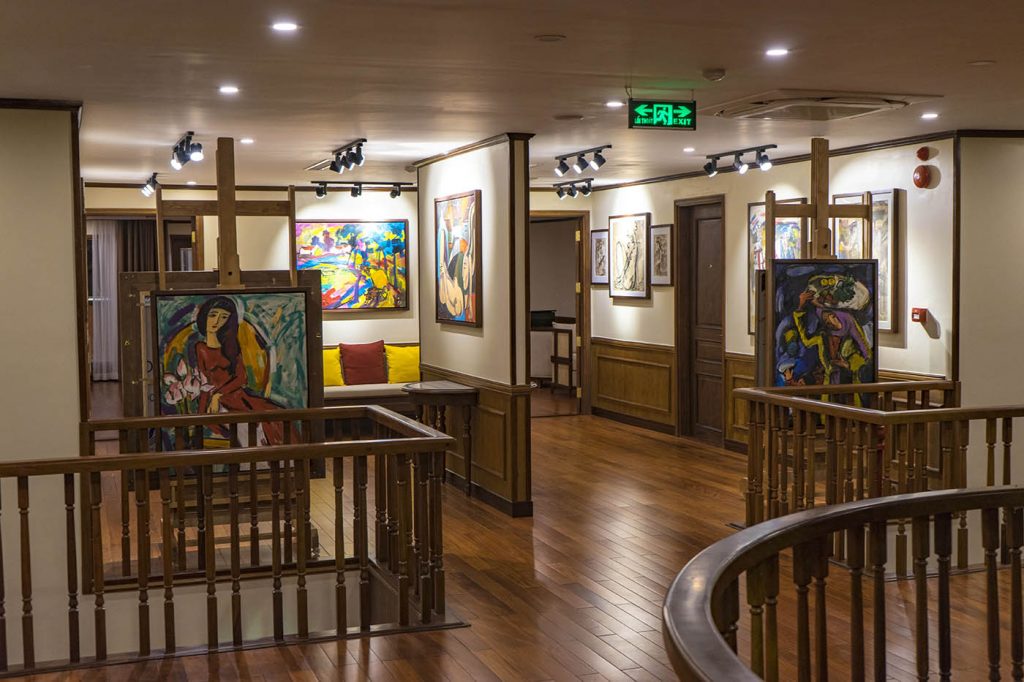 The King of the Tonkin Rivers
Bach Thai Buoi realised that the waterways between Nam Dinh, Hanoi, and Ben Thuy were always crowded, and, if developed, could bring greater benefit to the region.
In 1909, the Marty-D'Abbadie Company had just finished its contract with the French state for these waterways, and Bach Thai Buoi seized the opportunity and immediately hired three of their ships. He gave them the Vietnamese names Phi Long (Dragon), Phi Phuong (Phoenix), and Fai Tsi Long (Bai Tu Long).
He faced serious competition from the Chinese merchant ships. The French had been unable to take them on, but Bach Thai Buoi did so and started to run the Haiphong route as well, expanding again within just two years.
Besides his head office in Nam Dinh, he opened a branch in Ben Thuy in June 1914 and another one in Hanoi in August, which can still be seen in front of the Clock Pillar near the old Paul Doumer Bridge (now Tran Quang Khai Street). Bach Thai Buoi's ships dominated the waterways sailing between Hanoi, Haiphong, Nam Dinh, Tuyen Quang, and Cho Bo.
In 1916, Bach Thai Buoi officially established his business on the banks of the Tam Bac river in Haiphong, the Bach Thai Buoi Ocean and River Transportation Company.
As the years passed, the company opened more branches, and his fleet expanded from the original three to thirty ships. The passenger vessels' capacity varied dramatically, carrying between 55 and 1,200 people.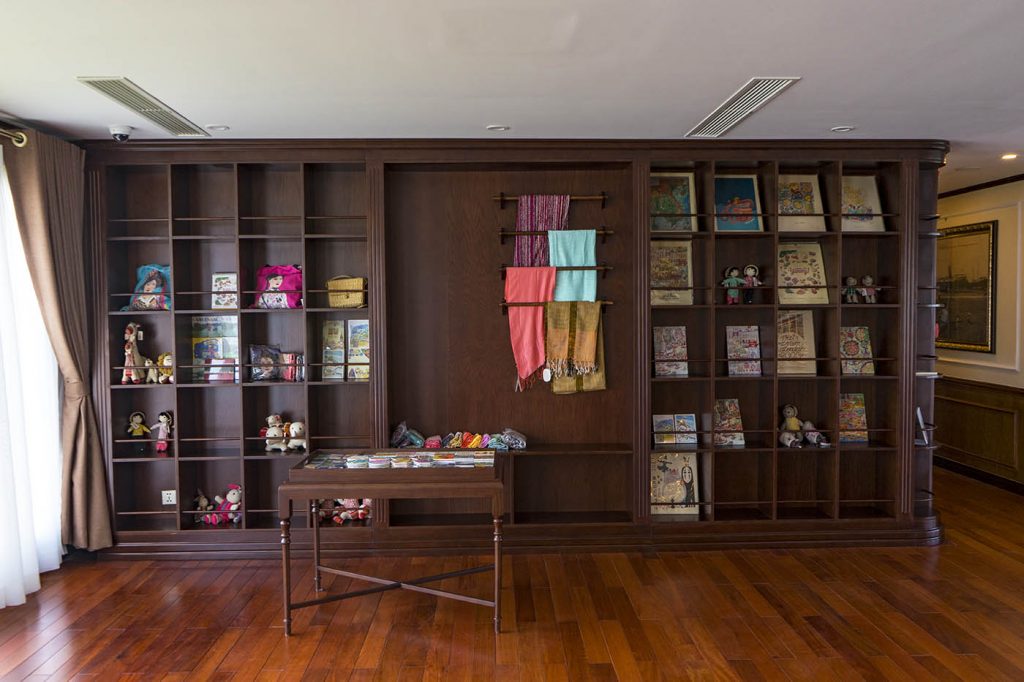 Bach Thai Buoi had overcome fierce competition, and his contemporaries hailed him as the "Lord of the Tonkin Rivers." However, his dream was to sail across the ocean.Reaching the Ocean
His next milestone was when he designed and built the largest ship in Vietnam at that time. On September 7, 1919, Bach Thai Buoi launched the Binh Chuan ship, which sailed from Haiphong to Saigon and created new markets and new businesses.
With his abundant wealth, he quickly captured the market. It seemed that nothing could stop him, and he started to make plans to expand his business even further, but unfortunately, he passed away in 1932 in Haiphong at the age of 57. He was buried in the Uong Bi coal mine area in Quang Yen (now Quang Ninh province). To this day, there is still a seaport named Bach Thai Buoi in Uong Bi.
Designer cruises inspired by his heritage
"My admiration for Bach Thai Buoi encouraged me, and Heritage Cruises was born. We endeavour to apply his ethical practices and values to bring the heritage of our nation to our guests," said Pham Ha, CEO of Heritage Cruises.
Heritage Cruises' travellers will follow in Bach Thai Buoi's footsteps to rediscover the Red River and its delta. This is the first step towards realising Ha's dream of introducing cruises along the coast, bringing the beauty of the country to travellers.
"The encouragement and enthusiastic support of Bach Que Huong, the great-granddaughter of our beloved Bach Thai Buoi, has made us very proud and given us even greater belief in the success of this cruising project in Haiphong", Pham Ha shares.
Huong shares a lot of untold stories, which will help Pham Ha's team in the compilation of a book they plan to publish about him. She is also helping us to create a library rich in memories as well as a floating exhibition about the life and work of Bach Thai Buoi. At his grave, we promised to apply his successful ethical business practices to Heritage Cruises: kindness, righteousness, uprightness, wisdom, and faithfulness.