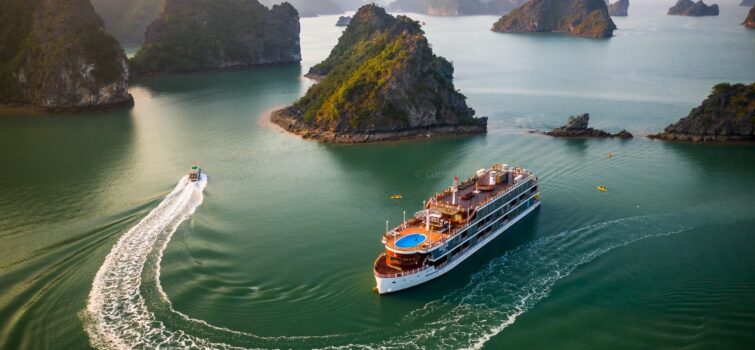 100 years ago, the king of ships Bach Thai Buoi launched the first steamship in 1919 at Cua Cam, Hai Phong. 100 years later, Pham Ha – Founder and CEO of LuxGroup, has designed and built a new Made in Vietnam cruise ship named Heritage Binh Chuan, also located in Hai Phong.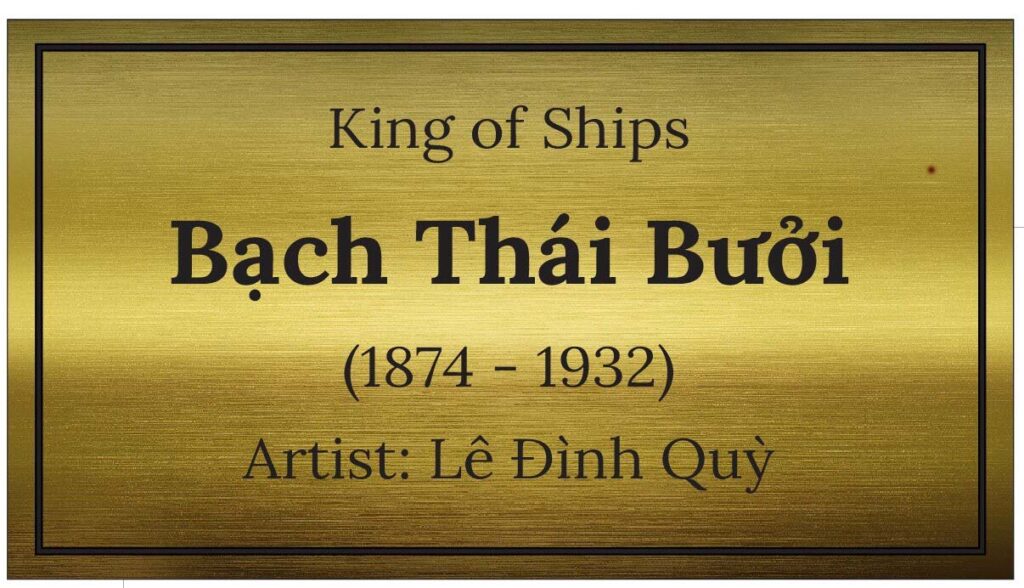 Entrepreneur Bach Thai Buoi came up with the business philosophy of "Vietnamese people use Vietnamese products" and "People travel on our ships." Following the ideas of the ship king Bach Thai Buoi, CEO Pham Ha has drawn many experiences and valuable lessons from predecessors and applied them in his career in business management, leadership art, delegation of power, and utilizing human resources effectively. The business philosophy of Bach Thai Buoi has been carried on by Pham Ha through initiatives such as "Vietnamese people travel in Vietnam" during the three years of the Covid-19 pandemic.
With permission from the family, Pham Ha cast a bronze statue of the ship king Bach Thai Buoi, placing it prominently on the Heritage Binh Chuan cruise ship (photo provided by Lux Group).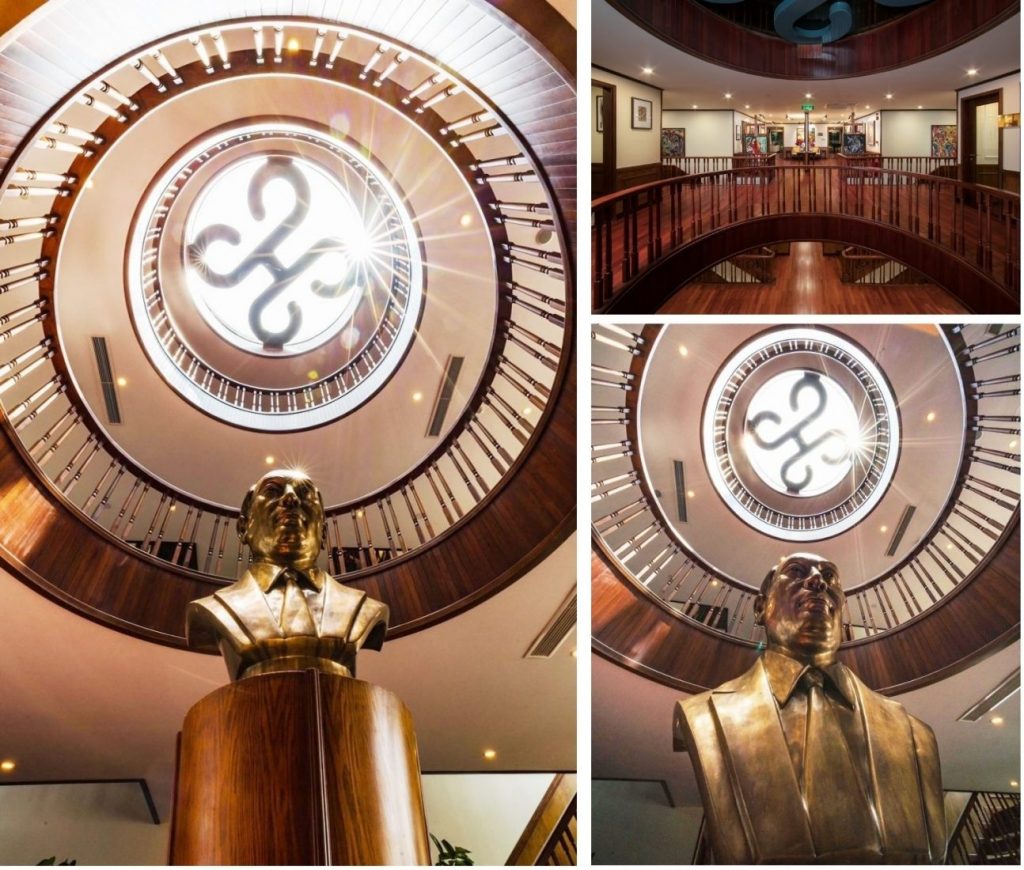 Heritage Binh Chuan carries a mission: "A ship becomes a heritage that transports travellers to seek dreams, imagination, and explore natural heritage," as historian Duong Trung Quoc once said.
The space on the Heritage Binh Chuan cruise ship is designed to be cozy and filled with historical stories and cultural heritage, from photographs, paintings, architecture to the arrangement of musical instruments… and the cuisine, which includes dishes that reflect the cultural characteristics of the Red River Delta combined with European-style service to elevate Vietnamese cuisine.
All these elements make domestic and international tourists remember the destination and the Binh Chuan cruise ship with its unique and distinct cultural heritage, as remarked by historian Duong Trung Quoc.
Enjoying Vietnamese cuisine and listening to stories about Vietnamese cultural heritage is an attractive experiential product for international tourists (photo provided by Lux Group).
"Vietnam possesses a rich cultural heritage, but currently, we have not transformed culture into products or what is known as the cultural industry, like other countries have done. Take South Korea as an example; they have successfully turned their cultural elements into messages or products that tourists can access and transformed them into the cultural industry, creating values beyond factories and enterprises."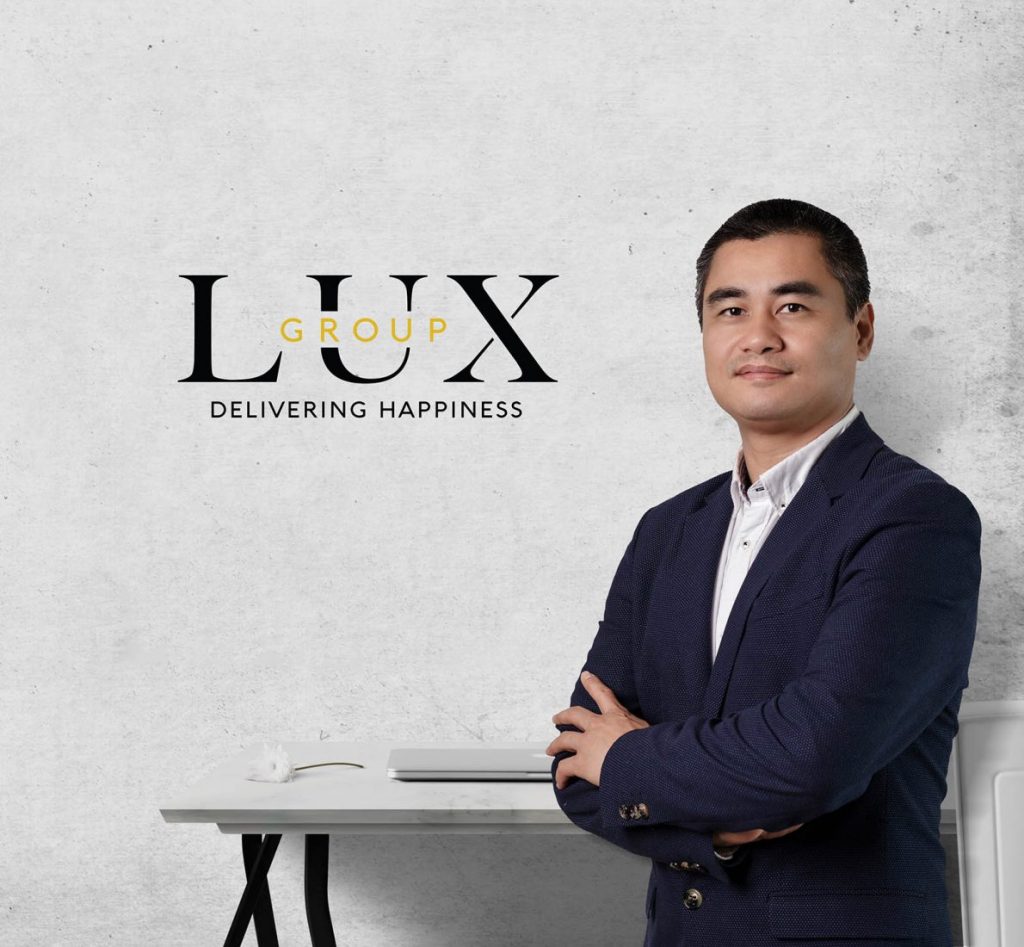 Pham Ha, Chairman of Lux Group, hopes to continue the maritime business legacy of the ship king Bach Thai Buoi.
"Vietnam, with its 54 ethnic groups and 54 different cultural identities and ways of life, each region has its own cultural values, not to mention the cultural heritage, whether natural heritage, tangible or intangible cultural heritage… that will be attractive and the soft power for us to exploit and incorporate into tourism products," said Pham Ha, Chairman of LuxGroup, who is concerned about creating Vietnamese cultural values on tourist ships, as well as enriching the nation through the business philosophy that the ship king Bach Thai Buoi successfully implemented.
During interactions with foreign tourists, CEO Pham Ha realized that they are very interested in and curious about cultural tours and experiences, including cultural customs, festivals, traditional costumes, cuisine, architecture, etc. Therefore, he has incorporated cultural elements into his tourism products, integrating them into cruise experiences to ensure that foreign tourists can deeply and delicately experience Vietnamese culture. www.heritagecruises.com