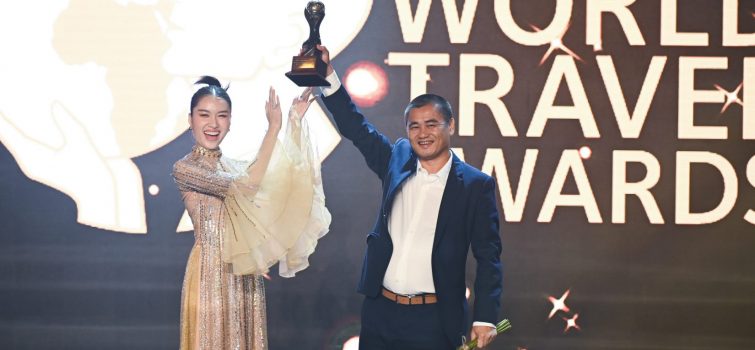 Luxury Travel in Vietnam on the Rise and Affordable
Vietnam is emerging as a luxury destination in the world tourism map, Mr. Pham Ha, a travel guru in the tourism industry in Vietnam reveals the current luxury travel trends and his products for 2022. Ha is the founder and CEO of Lux Group which is group of small giants including Lux Limo, Lux Mice, Lux Hotels and Resorts, Adventura Travel, Secret Hideaways, Lux Travel Dmc, Luxury Travel, Emperor and Heritage Cruises.
The Travel Experts of Virtuoso in the U.S. just completed a trend survey of its member agencies, each of whom specializes in catering to the needs of luxury travelers. The survey indicates that Vietnam and Cambodia are the hottest destinations in Southeast Asia.
"With new luxury hotels and world class golf courses having recently opened or set to open soon, and the introduction of luxury train journeys, exclusive cruises and upscale private tours spanning the length of the country, Vietnam is fast emerging as an exciting destination for the high-end traveler." said Pham Ha.
Today's luxury travelers want to be entertained and stimulated, rather than simply pampered, and Vietnam offers a magical mix of tropical beaches, post-colonial charm, a string of world heritage sites, stunning inland scenery, world-renowned cuisine and a home-grown flair for hospitality.
"Today, luxury travel is about experiences and doesn't need to be limited to the super rich. Indeed, it is a little-known fact that almost anybody can afford to travel in style, elegance and comfort without breaking the bank or even spending much more than traveling ordinarily. The world of luxury travel is actually a very accessible one." reveals Pham Ha.
Upscale tours today also offer "off the beaten track" experiences. In a credit crunch environment, high end tourists also expect efficiency, seamless travel, value for the money and a return on personal values. Many will opt for short trips for their families which offer a slice of local culture, a splash of adventure, and authentic experiences.
Upscale tailor-made tours in Vietnam now come replete with yacht, cruises, helicopter tours, limousine services, and the whole nine yards.
There is also plenty of flexibility for all tours. Travelers are free to request helicopter tours, cycling excursions to craft villages, scuba diving or snorkeling trips, reservations at the finest restaurants in the land, meetings with renowned artists, chefs and designers, shopping recommendations, spa reservations, tours with special-interest lecturers, and exclusive access to local activities and cultural events.
Each day, tours are designed with flexibility to suit travelers' personal interests, schedule and energy level. When it comes to luxury tours, the sky's truly the limit. Lux Travel DMC (www.luxtraveldmc.com) has just won a World Travel Awards 2022 as a Vietnam's leading luxury destination management company confirming this trend and position of Vietnam luxury tourism in the world tourism map.