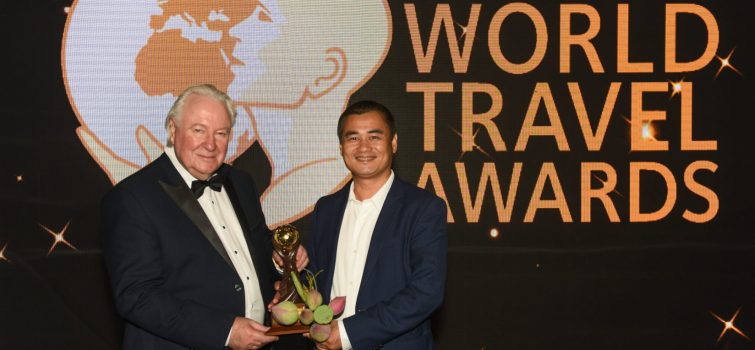 For the second time, Lux Travel Dmc (a member of Lux Group) has been nominated under the 'Asia's Leading Destination Management Company' category at the World Travel Awards 2023.
(Hanoi 14 March 2023) After a rigorous selection procedure, Lux Travel Dmc emerged with a nomination for 5 categories: Asia's Leading Destination Management Company 2023, Asia's Leading Luxury Tour Operator 2023, Asia's Leading Tour Operator 2023, Vietnam's Leading Destination Management Company 2023, Vietnam's Leading Tour Operator 2023. Among the top three candidates for the best luxury tour operators in Asia, the nomination of 'Asia's Leading Destination Management Company' for the second time, confirming its position as a leader within the Asia luxury tourism industry. https://www.worldtravelawards.com/profile-33516-lux-travel-dmc
As a company, Lux Travel Dmc (www.luxtraveldm.com) has contributed significantly to the benchmarking of experiential travel, lifestyle, luxury travel, adventure travel, the secret hideaway collection, MICE and heritage tourism within Vietnam and throughout Asia under brand Lux Travel Dmc, Lux MICE, Lux Cruises Group, Adventura Travel and the Secret Hideaway Collection. In sharing their intimate knowledge of the region they have helped create the ultimate luxury travel experience, establishing a unique travel style of insightful and rewarding tourism. Travel is now all about destinations, experiences, and memories.
As a company, it is famous for providing travelers with the ultimate travel experience along with establishing a unique style of travel. Famous for its sophisticated and luxurious services, the company has its own offices and representatives on five continents. In receiving a nomination, Lux Travel DMC. (www.luxtraveldmc.com) has effectively been issued with a global endorsement from thousands of travel professionals who believe that their distinct blend of niche and experiential travel is worth sharing with the rest of the world.
Celebrating 18 years at the forefront of the Vietnamese and Asian travel industry, Lux Travel Dmc promotes a style of travel that goes beyond the idea of the conventional sightseeing packages, paying particular focus on immersing clients in the local culture and venturing out to lesser-known détinations and new destination such as Sri Lanka for guests to discover, dream, explore, indulge, relax, experience and immerse. With offices all over the world, luxury vehicles, five-star cruises, boutique hotels, and travel experts provide authentic and unique travel experiences. The key thing sophisticated travelers want today is personal service and the opportunity to have unique encounters with a destination's culture, history, and people – something they can't Google. The company has just launched the secret hideaway collection for post-pandemic travelers.
Pham Ha, Founder, and CEO of Lux Travel DMC (www.luxtraveldmc.com) said: "We are honored to be nominated as Asia's leading destination management which coincides with the celebration of our 18th anniversary. We are a luxury travel trendsetter, one of the leaders in the market. We share our unique travel experiences and intriguing perspective with clients who wish to see Vietnam and beyond. To be nominated by such a prestigious committee is a testament to the innovative product we create and the dedicated team who drives it. I am proud of the whole luxers team who know how to provide a "wow" service to our most sophisticated travelers".
Famous for Heritage Cruises Binh Chuan Cat Ba Archipelago, coming soon, Lux Travel Dmc will be at the forefront of luxury cruising in Phu Quoc Island City with an ultra-luxury alternative – Emperor Cruises. This prestigious project, driven by Lux Travel Dmc, is positioning itself as a five-star cruising experience with butler service on a traditional Vietnamese wooden and steel vessel where royal glamour, history, and heritage provide the right blend of service, luxury, and unique travel experience and quiet efficiency. The project will create jobs, boost the region's economy, and help position Phu Quoc as one of the world's major luxury tourist destinations.
Pham Ha added: "We enjoyed 65% recovery last year and 75-90% to pre-pandemic levels. Some markets such as German market, 100% back to 2019 levels. We expect and prepare a full recovery next year. We promote our authentic, unique travel experiences and call for investors for our very potential of cruises and yachts in Vietnam. The number of cruise tourists accounts for only 2-3% of the total number of international visitors to Vietnam. It's necessary to attract investors to invest in cruise ships and yachts with Vietnamese nationality that run along the coast. Be the first to cruise along Vietnamese coast in 2025 aboard our Lux Cruises".
Last year, Lux Travel won Vietnam's leading destination management company 2022 of WTA. The company's depth of experience and large infrastructure enable it to create unique itineraries with the operational confidence to fulfill the most sophisticated traveler's expectations. Lux Travel Dmc won numerous travel awards nationally and internationally. For voting dates from now to 23 July 2023. The World Travel Awards (www.worldtravelawards.com ) serve to acknowledge, reward, and celebrate excellence across all sectors of the global travel and tourism industry. Hailed as the "Oscars" of the travel industry, the awards seek to raise the standards of customer service and overall business performance throughout the international industry. Now in their 30th year of operation, the World Travel Awards have evolved to represent a global search for the very best travel and tourism brands.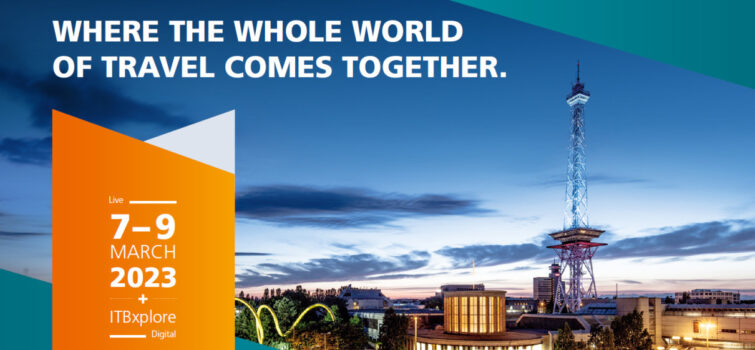 Vietnam now has world class hotels and resorts, beaches and cuisine, in addition to its natural beauty, rich history and traditional culture.
Blessed with geographical location, climate, and natural resources, Vietnam has shown plenty of potential for developing tourism. With more than 3,000 km of coastline covering green forests and majestic landscapes, this nation also boasts about 125 beaches and ranks in the top 12 countries for the most beautiful bays in the world. 70% activities come from maritime tourism.
"We used the seven letters of the country's name: V – Varied landscape, I – Indigenous culture, E – Exotic beaches, T – Timeless charm, N – Natural heritage sites, A – Ancient cities, M – Memories to cherish forever", said Pham Ha Founder and CEO Lux Group.
"WOW Vietnam" was created with an aim to attract discerning travelers, who wish to experience its defining characteristics: thrills, nature, heritage, festival, pristine, experiential travel, scenery and essence.
"As travel expert, here is our definition of charm that the slogan of Vietnam tourism must be promoted in all trade shows, embassies, all media, travel players even local people. We promote luxury, MICE, Adventura, The secret hideaway collection and our heritage cruises line with authentic and unique travel experiences at ITB Berlin 2023".
"Depending in each market and need, the marketing campaign can be focused and bespoke such as endless of discovery, food, nature, culture, shops…. Discover, dream, explore, indulge, relax and immerse in the cultural and natural heritage of Vietnam."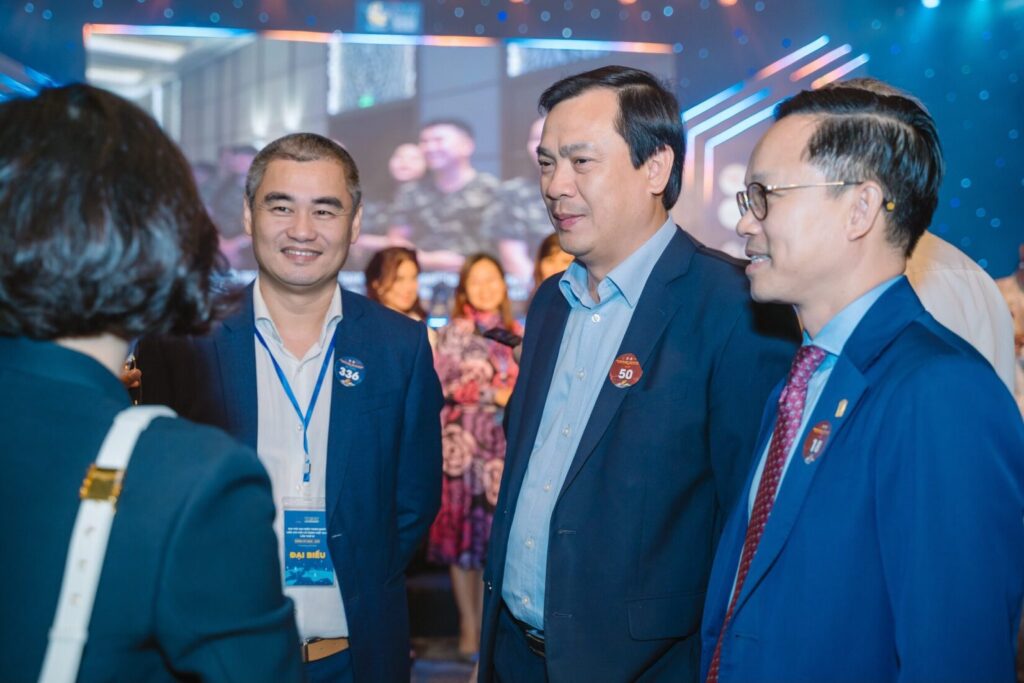 Thrills
The thrills offered are endless and span a wide range, including: hiking, trekking, biking, kayaking, climbing, rafting, snorkeling, scuba diving, fishing, hot air ballooning, camping, yachting and more. Some of the locations where these activities can be enjoyed include: Sapa, Halong Bay, Cat Ba Archipelago, Cu Lao Cham, the Central Highlands, the Mekong Delta, Nha Trang, Phan Thiet, Con Dao, the Phu Quoc Islands and many more.
Nature
The nature amazes visitors, from the green beauty of the national parks, reserves and ramsars, to the mountains, waterfalls, rivers, lakes and grottoes. Halong Bay is among the new Seven Natural Wonders of the World. Visitors will discover the natural allure of Vietnam by indulging in a wide array of accommodations, tour packages and attractions at places such as Mai Chau, Pu Luong, Sapa, Ha Giang, Ba Be, Halong Bay, Phong Nha Ke Bang, the Central Highlands, Nam Cat Tien and many more.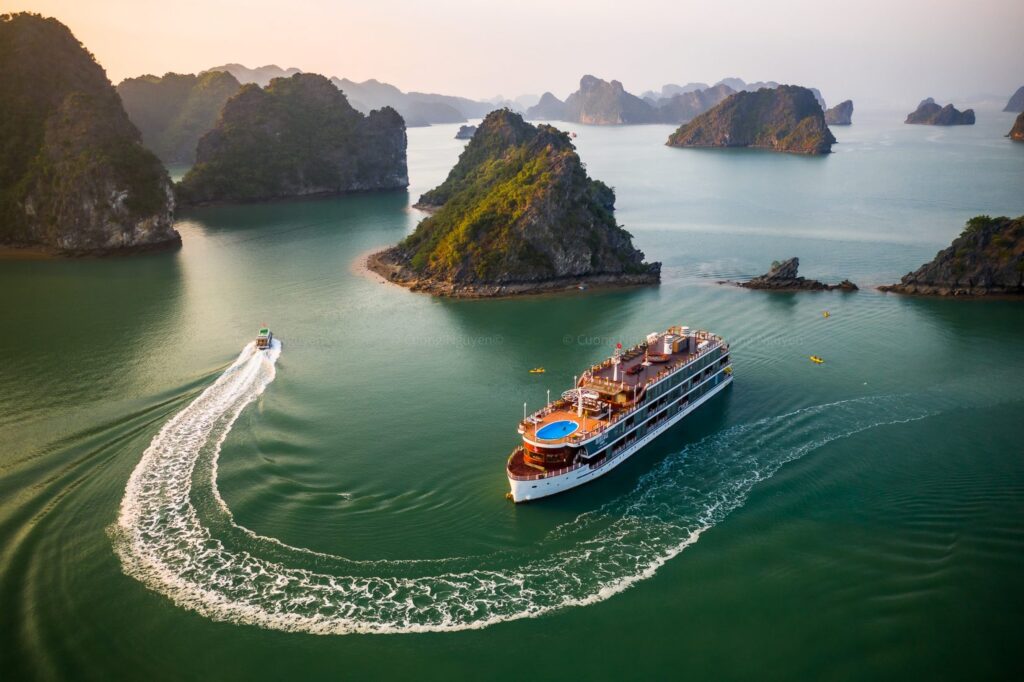 Heritage
With its long history and unique way of life, Vietnam has a rich heritage. There are many interesting and diverse sites to be found around the country. Trang An has been just named world heritage listed site, Vietnam now boasts 8 world natural and cultural heritage sites, not to mention many intangible cultural heritages. Should promote heritage as national tourism brand locally and internationally.
Vietnamese lifestyles
Many colorful festivals can be enjoyed year round. The time after Tet Nguyen Dan (Vietnamese Lunar New Year) is especially exciting. Other festivals include the Perfume Pagoda, Hung King, Kate, and Lim and Giay Festivals, just to name a few. 54 nationalities with 54 various cultures and lifestyles to discover in the country. Vietnamese is friendly and hospital, always with smiles.
Pristine
Many pristine islands and beaches are to be found in this tropical country. Vietnam has 3,620 km of coastline, with beautiful white sand beaches and world class resorts. Of these, you should not miss the stunning sand and clear waters of My Khe, Cua Dai, Nha Trang, Ninh Van Bay, Quy Nhon, Mui Ne, Vung Tau, Phu Quoc and the Con Dao Islands.
Bliss
Holidaymakers have the choice of new and trendy boutique hotels, spas, golfing, cruises, shopping centers, restaurants and nightlife. With new luxury hotels and world class golf courses having recently opened or set to open soon, and the introduction of luxury train journeys, exclusive cruises and upscale private tours spanning the length of the country, Vietnam is fast emerging as an exciting luxury destination in Asia.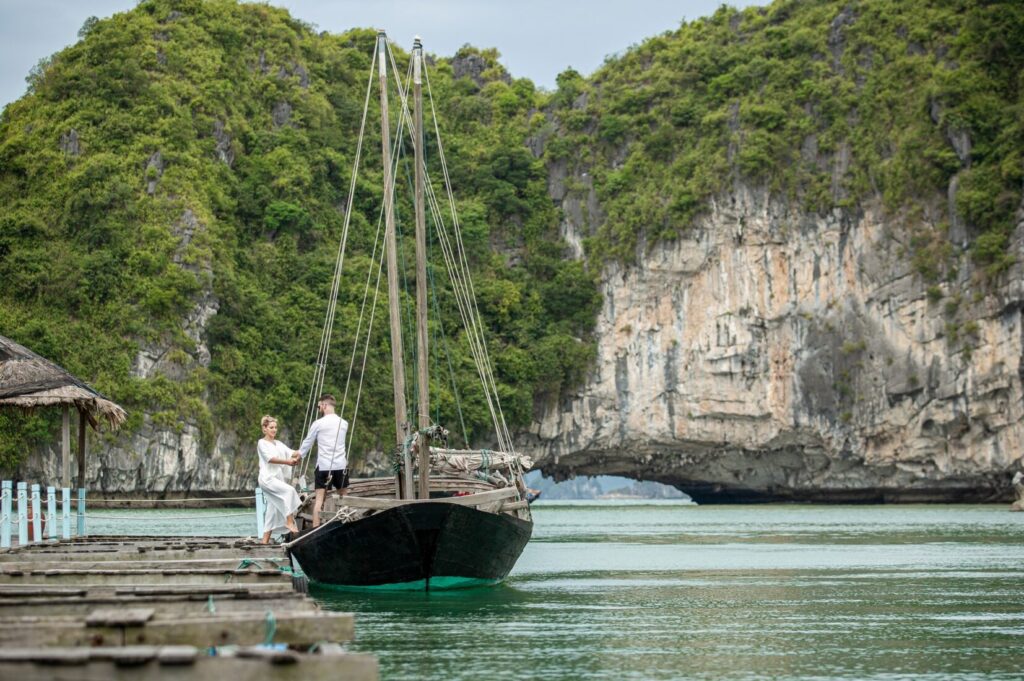 Scenery
Spectacular scenery and a diverse landscape exist from North to South. Mountains, forests, nature reserves, rivers, beaches, and islands are all here to be enjoyed. Verdant patchworks of rice paddies and pointed lampshade-style hats are just a small part of what there is to be seen in this formerly war ravaged country. Visitors will see more than the economic repression often portrayed on worldwide television and in newspapers. There is also natural beauty, a harmonious array of ethnic cultures, imperial monuments, timeless traditional villages, idyllic sea resorts and dynamic cities.
Essence
Vietnam boasts scores of traditions, lifestyles and religions. The friendly and hospitable population has been influenced by the cultures of China, France and America, and this is reflected in the country's lifestyle, architecture, cuisine and art. Vietnamese cuisine is acclaimed worldwide and become the buzz words of all travelers. www.luxgroup.vn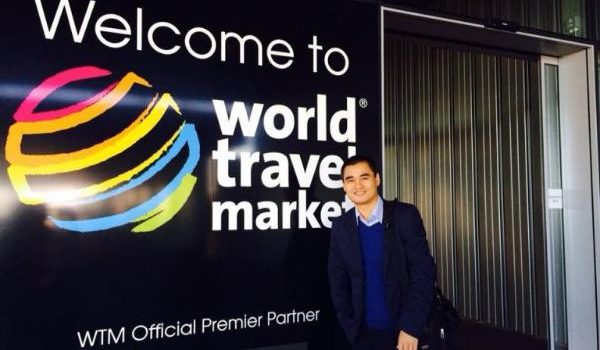 (Hanoi, Vietnam, September 27, 2022) With consumer behavior and booking patterns now changing, the upcoming 43rd edition of World Travel Market London will be showcasing how the industry has evolved and reshaped itself over the last two years to meet the demands of the new consumer market. This is truly a must-attend show that will bring the industry together and really determine the direction in which it is headed.
The entire world is looking forward towards the biggest event of the tourism and hospitality industry to be held from November 07 – 09, 2022 in London. Since its inception in 1980, this gala event of travel and tourism welcomes thousands of exhibitors and attendees from all corners of the world and from all related disciplines of the industry starting from travel agencies, leisure to business travel operators, tourist boards and associations, group tour organizers, destination management companies, MICE and speciality tourism experts, tourist attractions, cruise and ferry service providers, airlines, hotels and resorts, reservation systems, technology, telecommunication, and mass media.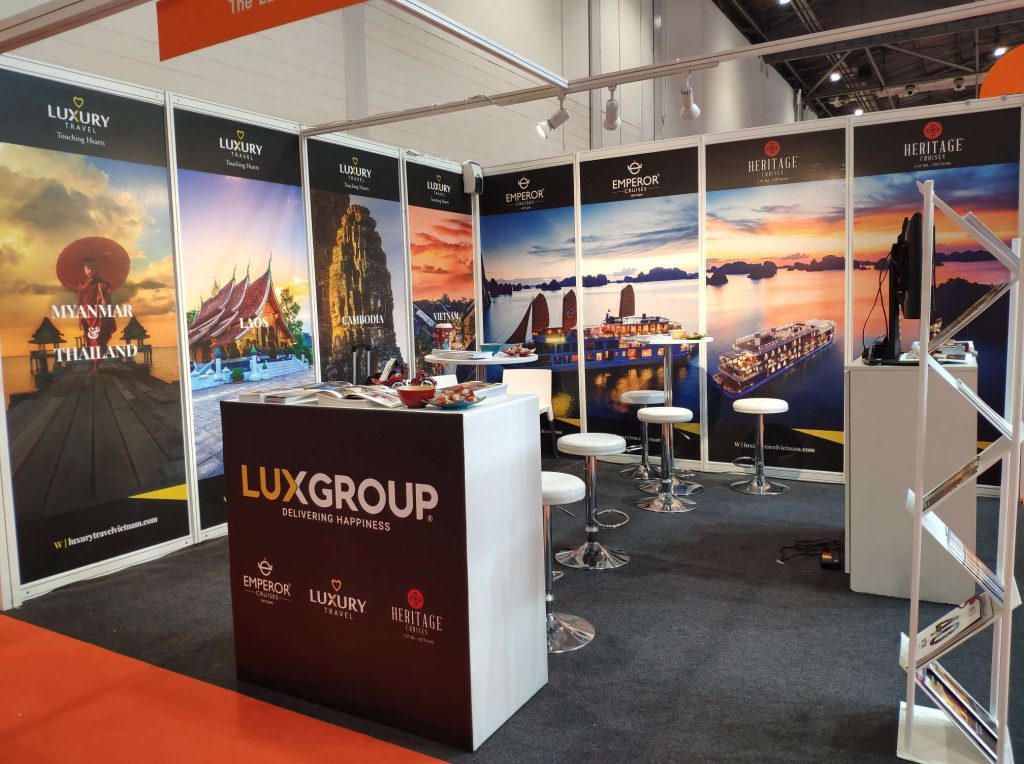 Restoring confidence in travel, through its unmatched global reach and network, this internationally recognized platform creates and contributes immense opportunities for industry professionals to execute business while sketching new dimensions for business expansion and innovation. This year in November, WTM 2022 will be welcoming 5000 exhibitors with a hope to experience a footfall of nearly 51,000 attendees and over one million on-stand business meetings. WTM London is more than just a tradeshow that paves the way for the growth and development of the industry while shaping the future of travel and tourism. It is like a global meet where industry professionals, investors, influencers, journalists, students, and tourism ministry departments connect, learn and identify commercial opportunities to do partnership business with an aim of sharing economy.
Lux Group is highly optimistic about WTM 2022 edition because of its revolutionary approach towards tours and activities sector through digitalization. The company's Founder CEO, Mr. Pham Ha will be attending the event at Stand: AS870 with VNAT/VITA with a special focus towards "WOW Vietnam" With great hope and expectation towards new business alliances and ideas, Mr. Ha said, "WTM London is always the most important annual business meeting for the global industry to develop and deepen our business alliances with our existing and new merchants to expand our brand reach and luxury travel services to broader audiences in an efficient way. This year, WTM 2022 will add value to our expertise of highlighting the trendy tours and activities sector that still seeks for digital development.
"It is time to reconnect, recover, we are delighted to launch the Secret Hideaway Collection (www.secret-hideaways.com) for travel connoisseurs who want to discover, dream, explore, relax, indulge, experience and immerse in the natural and cultural heritage of Vietnam and Asia. They enjoy the best of Asia's hospitality experiences through our curated collection of boutique hotels, resorts, river boats, yachts, and our unique Asia travel itineraries. Travel with a difference where the difference is the exclusive collection by Lux Travel Dmc – full service travel solutions for leisure and business that make a positive difference in the destinations you visit". Said Pham Ha Founder of Lux Group.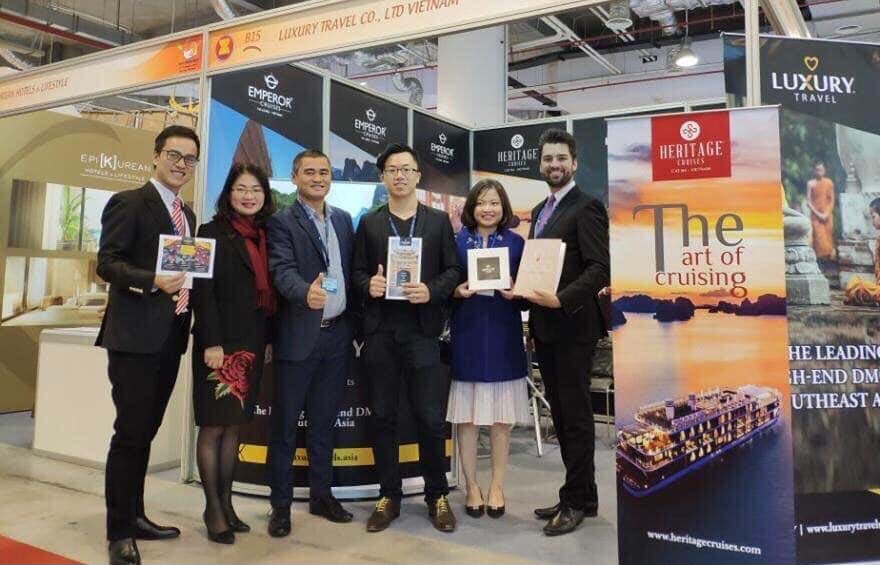 A World Travel Awards winner 2022, non-stop working for the last two years of pandemic Covid 19, Lux Travel Dmc responded, resolidified, reinvented, restructured, and recovered under the umbrella of Lux Group, a group of small giants, an award-winning Asian travel and hospitality group with more than 20 years delivering authentic and unique experiences. Complementing its all-inclusive 5-star Lux Cruises (www.lux-cruises.com) services in Halong Bay and Nha Trang and soon Quy Nhon and Phu Quoc under the brand name of Emperor Cruises (www.emperorcruises.com), this year Lux Group (www.luxgroup.vn) will be introducing its latest launch, Heritage Cruises that has been conceptualized and designed to touch the heritage of Vietnam through the Red River and Gulf of Tonkin.
Launched in September 2019, Heritage Cruises is the first 5-star boutique cruise in Vietnam that will be sailing through the Red River and Gulf of Tonkin reconnecting culture and heritage of Northern Vietnam. This will be an exclusive cruise experience for 40-60 guests aboard with a medley of experiential activities with the locals like spotting endangered wildlife in secluded lagoons and Cat Ba National Park, fishing and visiting in Lan Ha Bay fishing villages, kayaking through the Gulf of Tonkin and so on. Heritage Cruises (www.heritagecruises.com) phenomenal experience is ideal for charters, honeymooners, heritage enthusiasts, free independent travelers, families, leisure travelers, and celebrities. The onboard floating exhibition at L'Art de l'Annam art gallery is one the gems that sparkle amidst the emerald ripples of Gulf of Tonkin.
Owing to location advantage of WTM London, Lux Group highly focuses on British and Irish markets along with other global regions as these are one of the major markets for promoting Southeast Asia tourism. Overall Southeast Asia is one of the most attractive zones in the Asia Pacific that is attracting millions of tourists every year and the steep rise indicates a positive and sustainable growth until 2025. Besides highlighting its luxury travel packages with experiential traveling as the key focus for leisure and business trips, Lux Group is also keen to develop some new business alliances and close deals in WTM London for its MICE services and special interest tourism in all its five countries of operation in Southeast Asia. The plethora of luxury travel services and packages from Lux Group will undeniably augment the opulence of Stand: AS870 at Excel London during the 3-day event of WTM 2022 and all industry professionals and leaders are cordially invited to join and meet Mr. Pham Ha at this show.