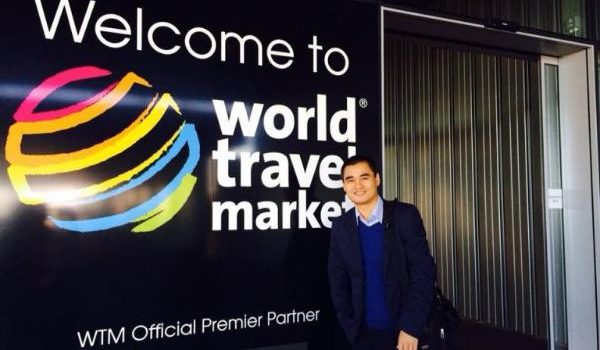 (Hanoi, Vietnam, September 27, 2022) With consumer behavior and booking patterns now changing, the upcoming 43rd edition of World Travel Market London will be showcasing how the industry has evolved and reshaped itself over the last two years to meet the demands of the new consumer market. This is truly a must-attend show that will bring the industry together and really determine the direction in which it is headed.
The entire world is looking forward towards the biggest event of the tourism and hospitality industry to be held from November 07 – 09, 2022 in London. Since its inception in 1980, this gala event of travel and tourism welcomes thousands of exhibitors and attendees from all corners of the world and from all related disciplines of the industry starting from travel agencies, leisure to business travel operators, tourist boards and associations, group tour organizers, destination management companies, MICE and speciality tourism experts, tourist attractions, cruise and ferry service providers, airlines, hotels and resorts, reservation systems, technology, telecommunication, and mass media.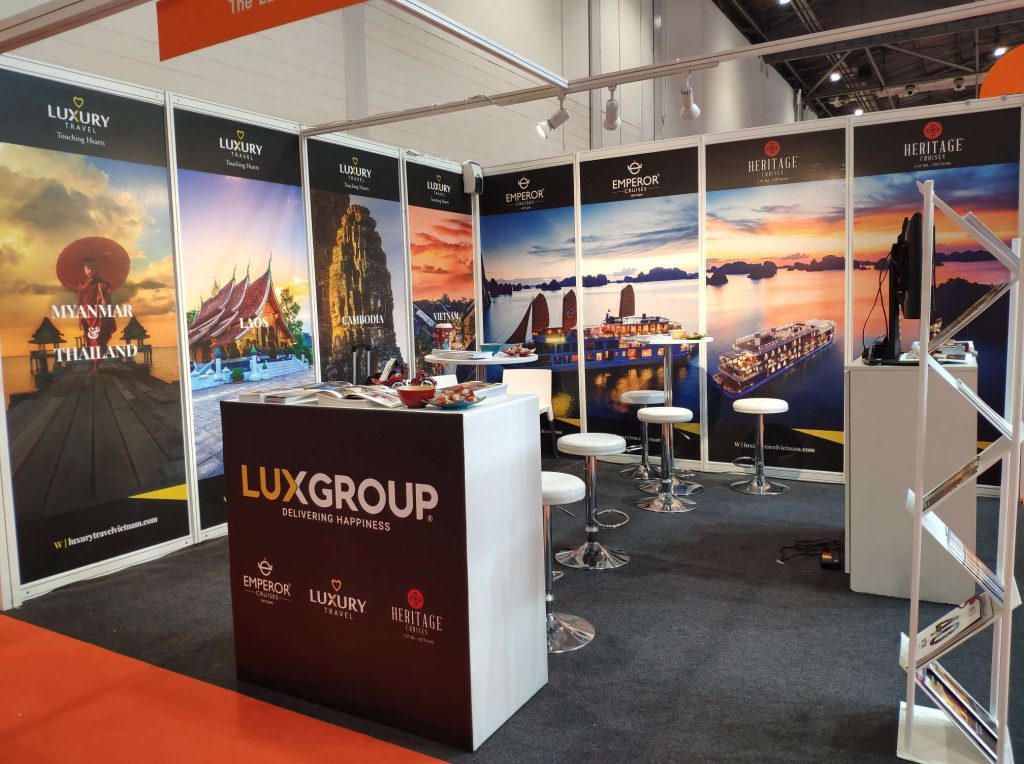 Restoring confidence in travel, through its unmatched global reach and network, this internationally recognized platform creates and contributes immense opportunities for industry professionals to execute business while sketching new dimensions for business expansion and innovation. This year in November, WTM 2022 will be welcoming 5000 exhibitors with a hope to experience a footfall of nearly 51,000 attendees and over one million on-stand business meetings. WTM London is more than just a tradeshow that paves the way for the growth and development of the industry while shaping the future of travel and tourism. It is like a global meet where industry professionals, investors, influencers, journalists, students, and tourism ministry departments connect, learn and identify commercial opportunities to do partnership business with an aim of sharing economy.
Lux Group is highly optimistic about WTM 2022 edition because of its revolutionary approach towards tours and activities sector through digitalization. The company's Founder CEO, Mr. Pham Ha will be attending the event at Stand: AS870 with VNAT/VITA with a special focus towards "WOW Vietnam" With great hope and expectation towards new business alliances and ideas, Mr. Ha said, "WTM London is always the most important annual business meeting for the global industry to develop and deepen our business alliances with our existing and new merchants to expand our brand reach and luxury travel services to broader audiences in an efficient way. This year, WTM 2022 will add value to our expertise of highlighting the trendy tours and activities sector that still seeks for digital development.
"It is time to reconnect, recover, we are delighted to launch the Secret Hideaway Collection (www.secret-hideaways.com) for travel connoisseurs who want to discover, dream, explore, relax, indulge, experience and immerse in the natural and cultural heritage of Vietnam and Asia. They enjoy the best of Asia's hospitality experiences through our curated collection of boutique hotels, resorts, river boats, yachts, and our unique Asia travel itineraries. Travel with a difference where the difference is the exclusive collection by Lux Travel Dmc – full service travel solutions for leisure and business that make a positive difference in the destinations you visit". Said Pham Ha Founder of Lux Group.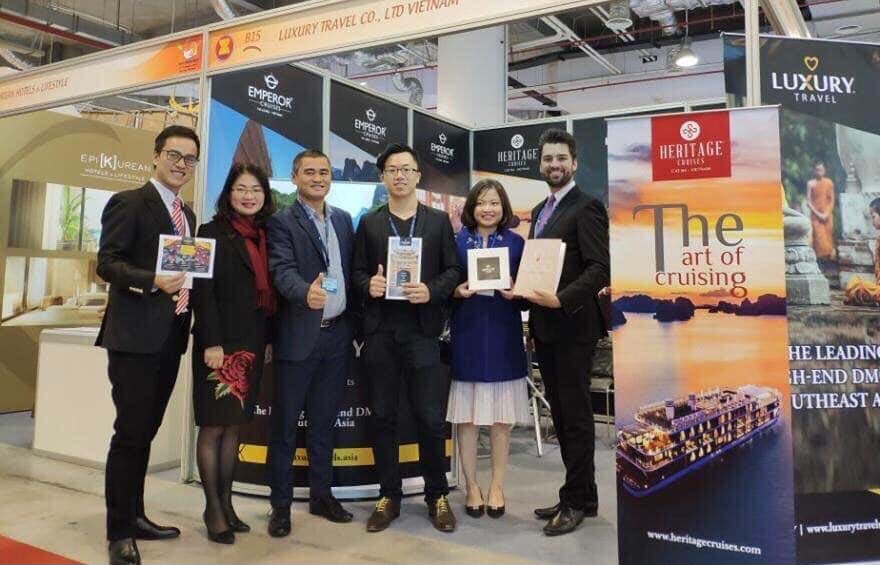 A World Travel Awards winner 2022, non-stop working for the last two years of pandemic Covid 19, Lux Travel Dmc responded, resolidified, reinvented, restructured, and recovered under the umbrella of Lux Group, a group of small giants, an award-winning Asian travel and hospitality group with more than 20 years delivering authentic and unique experiences. Complementing its all-inclusive 5-star Lux Cruises (www.lux-cruises.com) services in Halong Bay and Nha Trang and soon Quy Nhon and Phu Quoc under the brand name of Emperor Cruises (www.emperorcruises.com), this year Lux Group (www.luxgroup.vn) will be introducing its latest launch, Heritage Cruises that has been conceptualized and designed to touch the heritage of Vietnam through the Red River and Gulf of Tonkin.
Launched in September 2019, Heritage Cruises is the first 5-star boutique cruise in Vietnam that will be sailing through the Red River and Gulf of Tonkin reconnecting culture and heritage of Northern Vietnam. This will be an exclusive cruise experience for 40-60 guests aboard with a medley of experiential activities with the locals like spotting endangered wildlife in secluded lagoons and Cat Ba National Park, fishing and visiting in Lan Ha Bay fishing villages, kayaking through the Gulf of Tonkin and so on. Heritage Cruises (www.heritagecruises.com) phenomenal experience is ideal for charters, honeymooners, heritage enthusiasts, free independent travelers, families, leisure travelers, and celebrities. The onboard floating exhibition at L'Art de l'Annam art gallery is one the gems that sparkle amidst the emerald ripples of Gulf of Tonkin.
Owing to location advantage of WTM London, Lux Group highly focuses on British and Irish markets along with other global regions as these are one of the major markets for promoting Southeast Asia tourism. Overall Southeast Asia is one of the most attractive zones in the Asia Pacific that is attracting millions of tourists every year and the steep rise indicates a positive and sustainable growth until 2025. Besides highlighting its luxury travel packages with experiential traveling as the key focus for leisure and business trips, Lux Group is also keen to develop some new business alliances and close deals in WTM London for its MICE services and special interest tourism in all its five countries of operation in Southeast Asia. The plethora of luxury travel services and packages from Lux Group will undeniably augment the opulence of Stand: AS870 at Excel London during the 3-day event of WTM 2022 and all industry professionals and leaders are cordially invited to join and meet Mr. Pham Ha at this show.