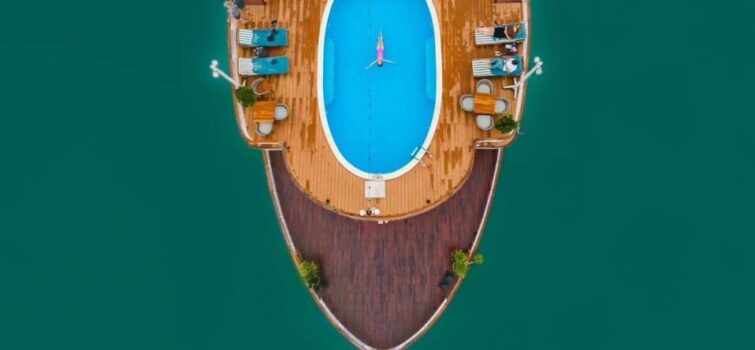 Mr. Pham Ha, Founder and CEO of Lux Group, tells local media of his journey in the travel business and the current state of Vietnam's tourism sector and his ambition to sail along the Vietnamese coastline.
From just one person in 2004, Luxury Travel and now Lux Group's founder Pham Ha, with many years' experience in the tourism industry, one laptop and one company, and a passion to provide unique travel experiences to luxury travellers to Vietnam and Southeast Asia. His passion is to elevate and raise the bar of the luxury side of Vietnam tourism.
The Lux Group (www.luxgroup.vn) now has a range of brands with 250 staff, rep offices on five continents, and investments in a variety of businesses such as luxury cruises, transportation, real estate, restaurants, hotels and resorts, and art auctions in Vietnam and Asia.
The entrepreneur, Pham Ha, and the Lux Group have won numerous prestigious travel awards including the Oscar of tourism industry: World Travel Awards 2022.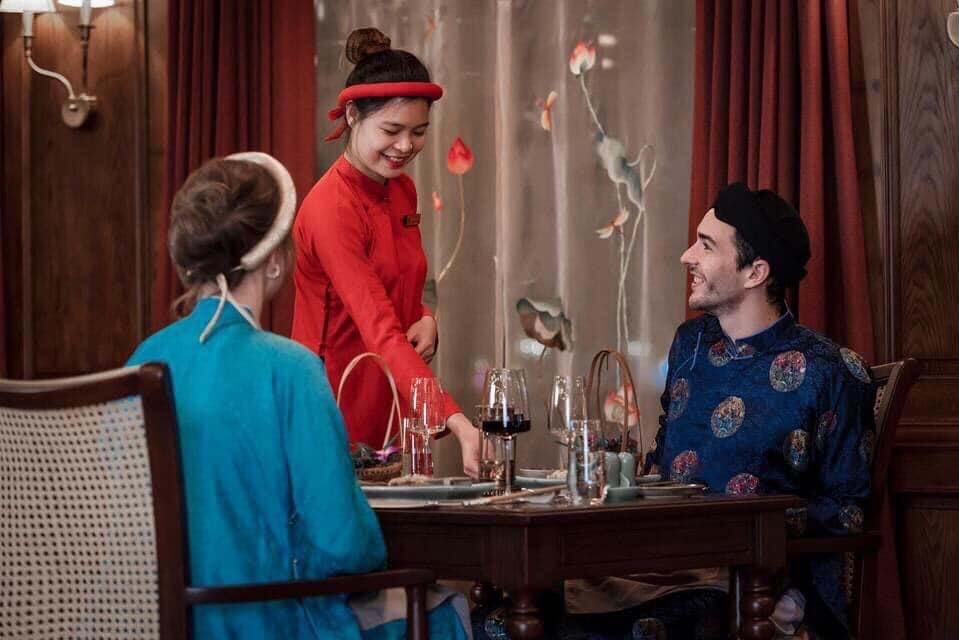 1.What brought you to the travel industry and why did you choose to serve luxury travelers instead of regular travelers?
My life is a journey, and happiness for me is the voyage, not the destination. I studied both English and French and I enjoy traveling, which brought me to this field. I was at university when I started out as a tour guide, then went through many positions in the travel industry before founding Luxury Travel in 2004 after having earned an BBA, focusing on the luxury segment, which remained unnoticed at that time. I chose the smaller way to achieve greater things, created appropriate experiences to meet customers' travel wishes and demands, and gradually became a specialist in the domain of luxury travel. Travel is now all about destinations, experiences and memories.
2. How do you define luxury travel and the luxury that you bring to customers?
Vietnam tops lists for culture, food, outdoor travel, art and, of course, beaches and islands. We used the seven letters of the country's name: V – Varied landscape, I – Indigenous culture, E – Exotic beaches, T – Timeless charm, N – heritage sites, A – Ancient cities, M – Memories to cherish forever.
There is no general definition of "luxury" for everyone. For people who travel abroad for the first time, this is a luxury for them, but for those who have traveled to more than 70 countries, like me, luxury travel is new experiences with personalized touches, where even the smallest needs are fulfilled. We define luxury as the whole of personalized experiences. We provide the right experience to our customers and touch their emotions with pleasant surprises.
#TouchingHearts with a team of locals and expatriates aims to give travelers exactly what they want and anticipate. With dedication and close association with agents and tour operators, we ensure the delivery of authentic luxury travel experiences using expertise, know-how, and solid infrastructure to our luxury clients. Our ambition is to help spread its values, mission, and vision.
3. Who are the luxury travelers coming to Vietnam? Do they have any special demands?
The luxury world includes luxury homes, personal luxury, and luxury services, and luxury travel is part of luxury services, providing high-class facilities with perfect services. Only 3 to 5 per cent of visitors to Vietnam are luxury travelers.
Unlike mass-market travelers, high-end travelers often prefer to travel in small groups and their requirements include privacy and authentic and unique experiences at destinations. This segment can be divided into five groups: The traditional group desires unique and different experiences to show off and attract the attention of others.
The second group enjoys luxury whenever they can. The third group seeks new experiences as they have money, and their numbers are increasing. The last two segments are honeymooners and groups of older people who like luxury as they love traveling with family.
Travel now is all about destinations, experiences and memories. Each destination has secrets, stories, and treasures of cuisine, nature, culture, art, heritage, history and people of that land, which is the main attraction for savvy travelers who come to explore, dream, discover, enjoy, relax, and immerse in cultural and natural heritage.
We are luxury minded experts with many years of experience and know-how expertise in creating unique and memorable travel experiences and creating memories to last a lifetime. Luxury is experiential and personal. We will exceed travelers' expectations and promise them smooth travel with our award-winning service from our hearts to theirs.
As a long-standing player in the tourism industry, what do you think is negatively affecting the development of tourism?
I find Vietnam's tourism sector lacks a long-term strategic vision, and development is scattered and unsustainable. In my opinion, there are four major issues that Vietnam needs to act upon immediately. The first is the formulation of tourism policies, the second is human resources, the third is tourism products, and the fourth is effective tourism promotion.
4. The Politburo has issued a resolution on tourism development for the first time and the government is also implementing solutions to develop tourism into a spearhead economic sector. What solutions would you prioritize to promote rapid and sustainable tourism development?
Should must review after 5 years, it's important to move quickly from resolutions to specific government action, from the central to local levels. Most important is to change the perception of tourism at all levels. Officials must be aware that tourism earns revenue and creates jobs. I have proposed a tourism ministry at many tourism conferences, which would operate independently from the central to local level, following the Thai model. Of the four issues I mentioned above, priority should be given to creating more tourism products, providing incentives for businesses to do what the law does not grant.
We saw that inland waterways were too rudimentary to develop Red River tourism in the north. Hanoi's ports are inferior to those in Ho Chi Minh City and Da Nang. Connecting Ha Long, Hai Phong, Ninh Binh and Nam Dinh, the great Red River was once the "King of Waterways", according to the patriotic entrepreneur Bach Thai Buoi, who transformed transportation on the waterways of the north of Vietnam as a whole in the early 20th century. The poor development of Red River tourism is a major setback for Hanoi's tourism. We bring heritage alive and conquer all rivers in the North by cruising expeditions.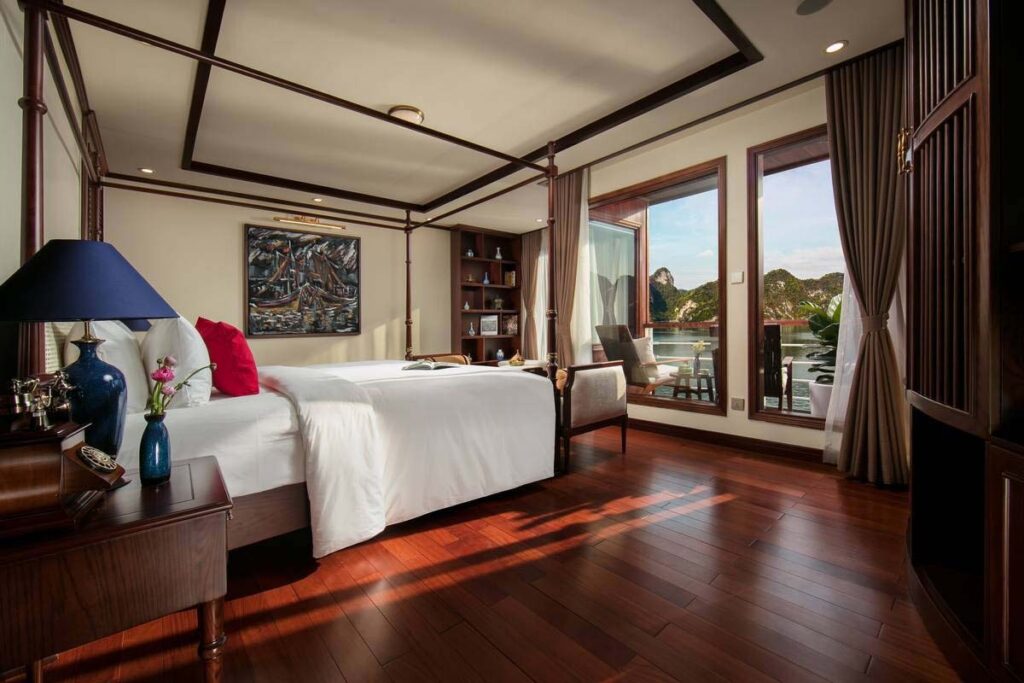 5. Hotel and resort investment is currently booming. Is this a good sign or a bad sign?
Vietnam's tourism sector lacks forecasts and vision, and this type of sudden development is not sustainable. Many places with large-scale construction are actually ruining the landscape and tourism resources, such as Sapa, Ba Na, Nha Trang, and Phu Quoc Island. We never have any foreign tourists booking cable car tours. They go to Sapa, but not to take the cable car. Nha Trang has welcomed Chinese and Russian guests in massive numbers, so hotels mushroomed.
With a lack of a proper architectural planning, this affects the natural landscape and it also deters other Europeans from coming to Nha Trang. Now, it is completely dependent on Chinese travelers, but this will lead to an oversupply of hotels for Chinese mass tourists.
Encouraging European guests back to Nha Trang is difficult. Phu Quoc Island, meanwhile, is growing too quickly and this is also not good. Ha Long Bay is getting more and more crowded and polluted and local authorities do not create new experiences, instead banning popular activities such as swimming and visiting caves and new overnight cruises. Vietnam's tourism sector should focus on the quality of incoming visitors and the quality of destinations. I am more sad than happy.
6. It seems you love the style of Emperor Bao Dai, as Emperor Cruises is based on his style. Is this style attractive for tourists? Do you find that foreign tourists are interested in this cultural nostalgia?
The Emperor Cruises Nha Trang, Halong and. Phu Quoc was inspired by the lavish lifestyle of Emperor Bao Dai, Vietnam's last monarch. Built in the style of the 1930s, each suite features interesting stories from his life. There are eight ensuite cabins with a private balcony, ocean views, a butler service, and a limousine.
Cruising artfully, Emperor Cruises aims to bring a truly all-inclusive cruising experience, where you can enjoy every single moment on board and be treated like kings and queens with exquisite cuisine, 24-hour room service, and an interesting itinerary featuring many fun activities. Moreover, you can choose to dine whenever and wherever you wish. There are unlimited free massage and sauna services, food and beverages, and no bill to pay at the end.
I studied Vietnamese history and adore this important historical figure, who tried new ways to improve the country but at the wrong time. Incorporating culture and history into travel experiences is part of our plans and visitors love this nostalgia. Many travelers are familiar with the history of Vietnam but not so many people know about the emperor.
I was also fortunate enough to meet Mr. Nguyen Dac Xuan, a Hue historical researcher, and gathered a lot of unknown information and rare artifacts concerning Emperor Bao Dai, Queen Nam Phuong, and other members of the royal family. We would like visitors to experience the essence of Vietnam through authenticity, culture, heritage, history, and people while cruising with us amid the natural wonders of the country.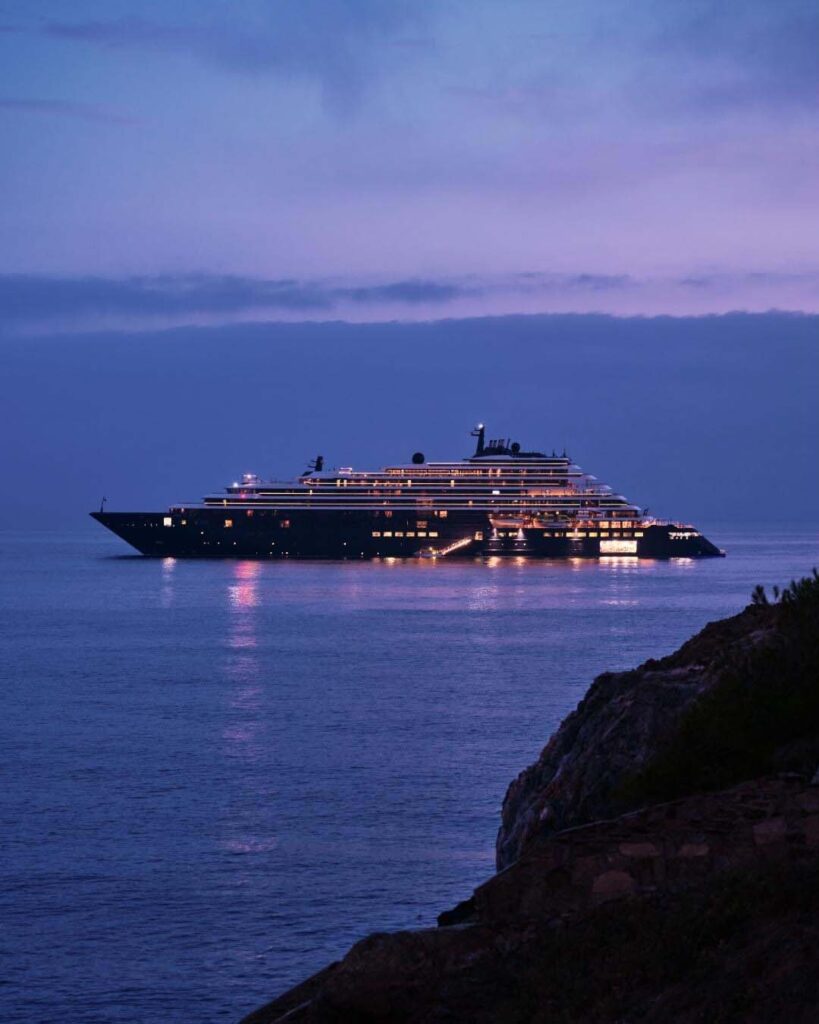 7. The last question, how about your sailing plam along the coastline of Vietnam and how about the recovery of your Lux Group in 2023?
We enjoyed 65% recovery last year and 75-90% to pre-pandemic levels. Some markets such as German market, 100% back to 2019 levels. We expect and prepare a full recovery next year. We go to ITB Berlin to promote our authentic, unique travel experiences and call for investors for our very potential of cruises and yachts in Vietnam.
The marine tourism sector, which is a top priority of the country's sea economy Master Plan 2030-45, has been struggling to attract investment in cruise harbours and coastal infrastructure to lure globally branded cruise fleets connected with worldwide destinations. Cruise services are one of the key products in building marine tourism as a core part of the 'blue sea economy' plan.
The coast of Vietnam is ranked the 33rd in the world. This nation ranks in the top 12 countries for the most beautiful bays in the world including Halong, Lan Ha, Lang Co and Nha Trang. Although Vietnam has 3,260 km of coastline, 125 world- class beautiful beaches, 3000 islands, and 28 coastal cities, it still does not have a cruise ship fleet. Vietnam must have cruise ships along the coast and to carry passengers from Vietnam to other countries.
Making a 67.3 per cent share of the country's total tourism revenue, a top favourite ocean destination among 156 beach nations, cruise tourism in Vietnam has not been promoted properly so far. The number of cruise tourists accounts for only 2-3% of the total number of international visitors to Vietnam. It's necessary to attract investors to invest in cruise ships and yachts with Vietnamese nationality that run along the coast. Be the first to cruise along Vietnamese coast in 2025 aboard our Lux Cruises!